UK based equity crowdfunding platform Crowdcube has announced their joining the UK Business Angels Association (UKBAA).  Crowdcube CEO and Co-Founder, Darren Westlake, was quoted as saying,
"Business angel investing in the UK is in good health and showing signs that it will flourish in the coming years.  We are delighted that Crowdcube is now a member of the UKBAA and we look forward to working with other members to significantly grow the angel investment market in the UK."
The UKBAA is a national association representing early stage investing in the United Kingdom.  Private investor's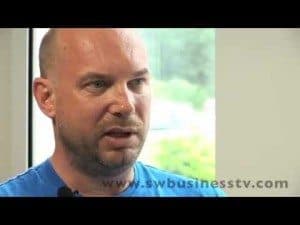 account for between £800 Million and £1 Billion each year.  The organization has captured strategic support from such groups like Lloyds TSB Commercial, British Bankers Association and NESTA.
Corresponding to the announcement of Crowdcube joining the UKBAA, Westlake published an article on the associations web site.  Westlake stated,
"Right now, the UK is unequivocally the most advanced country in the world for equity crowdfunding"
The article entitled A Crowd of Angels, reviews the disruptive nature of crowdfunding but also how it is evolving to become complimentary to traditional Angel Investing.
"Angels have discovered that they can make investments through us; we are not taking over," says Silva. "Angels may still make their main investments in more traditional ways," he explains. "But they also use our platform to diversify with smaller investments. So an angel may make a number of £50k investments in their usual way but also allocates another £50k into ten more companies that they don't have to spend so much time on."

"Crowdfunding enables angels to spread their portfolio," says Westlake. But he does recognise the value that angel investors place on face-to-face meetings with potential investee companies, so Crowdcube has started a series of webinars – online presentations made by entrepreneurs that Crowdcube members can log on to watch.
The article in its entirety is available here.

Sponsored Links by DQ Promote