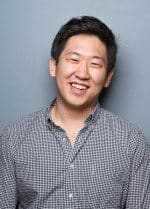 This article is contributed by Sang Lee (@rocsang), CEO and founder of Return on Change, the next generation's investment crowdfunding portal (www.returnonchange.com). Follow Return on Change @rocspeaks for investment crowdfunding advice and updates.
There has been much talk about crowdinvesting's potential for failure – why its enactment will be the bane of the financial system and how countless people will lose all of their principal investments (which by the way are capped by statute). However, amidst all of this negative discussion, we have lost sight of the implications of being able to invest in early stage innovative businesses. In addition to the huge exit potentials of some of these startup companies, here are a few considerations that should encourage you to get involved with crowdinvesting.
Macroeconomic Trends are Less Important than You Think
In the startup world, it's important to realize that successful ventures are NOT necessarily contingent on macroeconomic trends. This is simply because of an entrepreneur's ability to foresee opportunities and capitalize on them accordingly. Successful startup founders are able to create, shape, and inspire others with a long term vision that ultimately has a positive effect on the economy. By discovering hidden value in things that lie outside of the trend, entrepreneurs often serve as the catalysts that can turn a slumping economy around.
You Can Invest in Fundamental Value
As anyone who has invested in the public markets will tell you, stock pricing is often driven by fear and emotion as opposed to rational assessments of the actual value being generated by companies. When investing in startups, while risky, you are in control of what you are entering and now have the opportunity to discern the fundamental value of a company on your own. Crowdinvesting provides the opportunity for a personal determination of "value". Although high margin returns are a major goal of investing, the financial gain is no longer the sole reason for supporting startups of interest. Ignore all the "experts" that say that you can't. Give it a shot, but be prudent about it.
It's Your Call, Not a Financial Advisor's
Most people have absolutely no idea what's within their retirement portfolio, what fees are being taken, or what the growth rate is for that matter. When speaking to financial professionals, it becomes so easy to get lost in the maze of complex financial structuring and deluge of information that people often select investments as they are presented. Crowdinvesting, however, provides an opportunity to get involved directly with a company in its early stages and play a critical role in its development. Furthermore, crowdinvestors benefit from the satisfaction of being a part of something that is personally meaningful and will hopefully make a lucrative exit one day.
Startups Can Thrive in Any Economic Situation
While startups often experience difficulty in raising capital during challenging economic times, they are always ready to convert an unfavorable situation to their advantage. Entrepreneurs can be surprisingly resilient! Oftentimes, during the trough of an economic cycle, startups do their best work by tapping into their resources to innovate, and in turn, are able to create jobs in ways that large corporations cannot. By providing these startups with a critical new way to raise capital, crowdinvesting allows startup companies to pose great opportunities for the economy as well as for potential investors.
Regardless of the type of investing, risk is risk, and though it is reason for caution, there are ways to mitigate this risk. For crowdinvesting, it's important to use transparent investment portals that provide strong due diligence processes as well as significant disclosures from startups. The more information you have, the better armed you will be to make the right investment choices. Crowdinvesting works as long as it's done with the same amount of prudence as any other investment method. And now armed with this knowledge, it's important to go out and start doing some research on your own so that you will be fully prepared when you invest in the startups that will drive future innovation as well as potentially generate great returns.