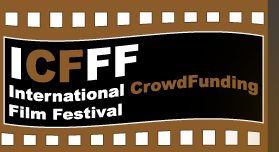 The First annual International CrowdFunding Film Festival will be held October 2-6, 2013 in San Francisco. The film festival will bring together artists, filmmakers, and video game creators to showcase their craft, network and get crowdfunded. The film festival also has plans to collaborate with film schools in New York, London and Paris.
Film students from universities all around the country are increasingly looking to crowdfunding to find backing for their projects. Many films successfully have been successfully funded through different crowdfunding portals and now Hollywood is paying close attention to all this movement.
Director/Writer Rob Thomas raised over $5.7 million for his movie "Veronica Mars" while Zach Braff's feature "Wish I Was Here" has raised $2.6 million in donations.
"I see in these directors, writers, and cinematographers, the same core passion for innovation. They are not only artists but more importantly, entrepreneurs – they are seeking to touch the world and make a difference through their films. We know of their struggle to find financial backing and I believe crowdfunding will be the answer," says ICFFF's Sydney Armani organizer and publisher of CrowdfundBeat.
A film production involves collaboration between dozens of creative groups and getting all the individual pieces to fit together is similar to managing a business. Crowdfunding is changing the production landscape and the movie industry is currently experiencing a real game changer.