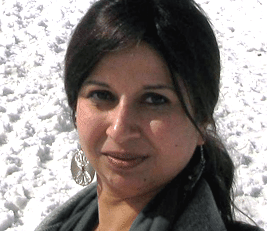 Bisakha Sen, an associate professor at The University of Alabama at Birmingham, has launched a campaign on Microryza to fund her research into the effect of gun policy and gun culture on public safety in the United States.
The project aims to draw conclusions based on existing data compiled by organizations like the Centers for Disease Control. In particular, the study will look at the interplay between differences in the laws of neighboring states, examining how those differences effect crime rates across state borders.
Up until now this research has not been possible because of a funding freeze. In 1996, lobbying pressures led Congress to cut all CDC funding for research on guns, public health and safety. As a result, hundreds of public health scientists who require funding to support their research have not been able to work on this topic. While Obama has talked about restoring the funding, the sequestration poses a major constraint to such research funding. We are turning to crowdfunding to continue this much-needed research on gun policies and gun violence.

Sen has made news before with her studies on gun policy. A previous study published in the journal Preventative Medicine, entitled "State background checks for gun purchase and firearm deaths: An exploratory study," established a negative correlation between background checks on gun purchasers and gun-related suicides and homicides. The southern United States is the region of the country that performs the least number of background checks.
Crowdfunding stands to play an important role in scientific research as federal funding for the sciences in the US has taken a hit, and Microryza has positioned themselves perfectly as one of the go-to platforms to serve that niche. As with all Microryza campaigns, supporters of this project will receive a bound copy of the research results complete with their name in the credits. It is a cool ubiquitous perk that lets backers know their funds went to their intended purpose.
More coverage…
UAB scientist 'crowdfunds' for gun research money while waiting for end to 17-year funding freeze
New York Times: The Day In Gun Violence
Slate: The Republican War on Social Science
Have a crowdfunding offering you'd like to share? Submit an offering for consideration using our Submit a Tip form and we may share it on our site!