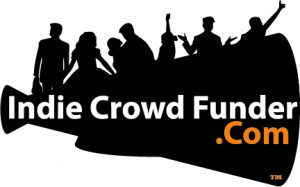 Platform looks to fill Hollywood void with targeted crowdfunding platform
Indie Crowd Funder has announced it is preparing to launch the entertainment industry's first "celebrity  targeted" crowdfunding platform. Designed to provide Hollywood professionals and celebrities a crowdfunding platform to "Fan-Fund" their passion projects.
 "Crowdfunding, reward or equity based is the new soft money that will allow  Hollywood professionals and celebrities to do their passion project as well as giving fans the power to invest in what they want Hollywood and their favorite stars to create, not just what Hollywood thinks they want to see" Gregory Parker, Co-Founder and CEO.

Co-Founder & Chief Projects Development Officer, Denise Smith echoes his sentiments, "The whole Hollywood model is, build it and they will come. We are taking that model and flipping it on its head. Let the crowd tell you what they want you to build".
With crowd funding now a multi-billion dollar industry, it was just a matter of time before it would infiltrate Hollywood.
Hollywood has already started to see this fast moving train in action, with the success enjoyed by Zach Braff and Rob Thomas (Veronica Mars). IndieCrowdFunder.com is being built with reward and equity-based crowdfunding in mind.
"With this new Jobs Act, imagine the power of a "fan base" that can actually invest in their favorite celebrity 's movie, web series or perfume line, and our technology  will turn their fans into walking breathing owners and spokespersons." says Christopher Parker , Co-Founder and Chief Technology Officer.
Indie Crowd Funder will allow celebrities to create projects on their terms and allow their fans to help make those projects a reality. By allowing fans to receive rewards as well as equity, Indie Crowd Funder hopes to change the way Hollywood is financed.

Sponsored Links by DQ Promote