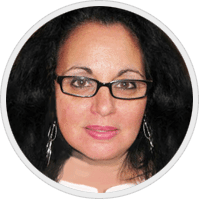 Ruth Hedges is the CEO of Crowdfunding Roadmap, a leader in industry groups like CFIRA and the CFPA and the organizer of the first Global Crowdfunding Convention & Bootcamp conference. Now she has announced that she will be holding a two-day course on crowdfunding on July 12th and 13th at UNLV in Las Vegas, Nevada. It is being touted as a first-of-its-kind course teaching attendees how to prepare for and capitalize on the opportunities provided by the JOBS Act.
The course will focus on the two core processes Hedges believes provide the underpinnings for crowdfunding success. The first process is being comfortable with and complying with the mandates set in place on transparency, due diligence and disclosure for equity crowdfunding offerings. The second is building a strong base social network to reach out to when a campaign is launched. "We need to be educating the 28 million small busines owners and the 10 million people who attempt to start a new business every year… all of these people need to be aware of these two processes," she said.
Let's prepare a million companies–a combination of established ones, startups–let's prepare them now to be able to launch a campaign.Ruth Hedges


It is one of a handful of recent initiatives set in motion by those responsible for getting the JOBS Act through congress. We've recently reported on happenings involving UC Berkeley's partnership with Crowdfund Capital Advisors principals Sherwood Neiss and Jason Best in launching the Innovation in Entrepreneurial and Social Finance Program. Between Hedges's efforts at UNLV and this new program at UC Berkley, it's clear that America's higher education system is beginning to take notice of the opportunity they have to educate tomorrow's entrepreneurs about new ways to access funding.
Hedges has taken her expertise in the crowdfunding space and turned it into a business in the form of the Crowdfunding Roadmap, a standardized reporting system in the cloud that will help entrepreneurs navigate crowdfunding requirements and share information with key advisors and stakeholders. "Sixteen years ago the government created on a typewriter a business plan template, and everyone's been using that template ever since," Hedges shared with Crowdfund Insider. "We looked at that model after the dot com crash and realized that it hadn't been modernized, there was no technology behind it and it could be reinvented in a much better format. Since then, my company and I have been reinventing this product."


"It's a benchmarking tool, so you can actually use it as a business planning tool to benchmark your progress and record into the system all the steps you're taking. You can share that information with your partners and coaches and lawyers and accountants and anyone else you need to." Hedges says this approach is more in line with the entrepreneurial process. Instead of letting business plans and other documents get stale, these documents can now live and breathe–with the help of technology.
Hedges says that the service can be white labeled or purchased a la carte by small business owners. The Crowdfunding Roadmap is available for integration with crowdfunding portals as a means of making sure their listed offerings convey up-to-date and current information.
All of these initiatives are in an effort to ensure that equity crowdfunding isn't instated in the United States with no entrepreneurs prepared to take advantage of it. "Let's prepare a million companies–a combination of established ones, startups–let's prepare them now to be able to launch a campaign. I built this crowdfund dealflow hatchery so we could take a look at all this dealflow, and the ones that have the greatest chance of actually raising money… let's match them up with the perfect funding portal or broker-dealer so we can have successful crowdfunding," she said.
In October Hedges will team with NowStreet's Dara Albright to hold the second Global Crowdfunding Conference & Bootcamp. The event was well attended last year and this year's speaker list looks just as promising. Besides a host of industry leaders, keynotes include one from Rep. Patrick McHenry, a congressman who has been applauded as a pivotal figure in crafting and passing the JOBS Act.