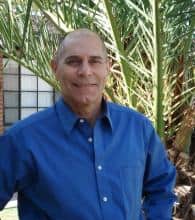 Mark Perlmutter is organizing the 2013 Crowdfunding World Summit, a two week online event that will bring crowdfunding experts from all over the world together for a comprehensive series of interviews discussing the history, current context and future path of crowdfunding.
Crowdfunding enthusiasts and interested parties can register for the event at CrowdfundingWorldSummit.com. Registration is free. The event will begin on August 25th at 5 PM PST. Three interviews will be available to stream online each day during the event, which will end on September 7th.
I recently spoke with Mr. Perlmutter about the upcoming event and his hopes for what attendees can glean from it.
We hope that some company that might be in the process currently of considering their future funding methodologies and their plan for their business… they might begin to incorporate something that they otherwise might not have felt comfortable doingMark Perlmutter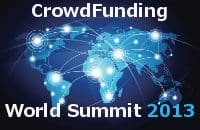 The event is divided into four sections or "tracks" as follows…
Track one: Government & Legal
This track will include lawmakers as well as representatives from the Crowdfund Intermediary Regulatory Advocates (CfIRA) and the North American Securities Administrators Association (NASAA). Also participating are representatives from the White House and US lawmakers. This track discusses the current and past regulatory contexts surrounding crowdfunding in different parts of the world.
Track two: The Business of Crowdfunding
This track includes platform representatives from companies already facilitating equity crowdfunding offerings in Europe and Australia, as well as companies that plan to grow in (and with) the crowdfunding space. This track will examine the state of crowdfunding from an important point of view, that belonging to the entrepreneurs that power the space.
Track three: The Intersection of the Green Economy and Crowdfunding
This track includes leaders from the green and socially responsible investment world as well as outspoken people from nonprofits and NGOs promoting green business both at the business and consumer levels. The goal of this track is "to help the general public as well as businesspeople understand that affinity marketing is what crowdfunding is all about, so its a perfect match for a cause-related business to raise capital or presell its products to its intended fans and to its current customers and future customers using crowdfunding as a method."
Track four: Real Estate
Perlmutter says that real estate "is a sleeping giant–literally–in the crowdfunding world." This track includes representatives from platforms in the real estate space as well as real estate investors. Perlmutter believes that crowdfunding has a huge opportunity to change how real estate development happens. He gives a nod to the (often valid) social and environmental concerns from activists and residents when new buildings are proposed, but he believes there is a power in having a few hundred local investors in a project that can advocate for the project's completion and resulting positive effect on the community around it.
Intrastate crowdfunding may be the big underlying story during the event. As states like Georgia and North Carolina move forward on their own crowdfunding initiatives, Perlmutter thinks this will be an increasingly important approach especially in the absence of any meaningful movement on the JOBS Act. "Marrying up a state crowdfunding law with current state direct public offering laws provide a funding track that is very exciting," he said.

Sponsored Links by DQ Promote