Extending reach of Crowdfunding Platform for Global Expansion of Equity Crowdfunding.  Has Formed Joint Venture for Middle East.  Plans Summer Launch.
Crowdcube has formed a joint venture to launch in the Middle East – labeling the expansion "Crowdcube MENA" (Middle East North Africa).  A Joint Venture has been formed for the company and the Crowdcube Middle East domain is already live with a notice the site should be live later this summer.
Omar Rana, a co-founder of the Crowdcube Mena JV was quoted on the partnership in AmeInfo, a Middle East News site, stating:
He (Rana) added, "The GCC clearly represents a core part of the MENA region, and over recent years various regimes allowing for sole foreign ownership and a combination of local/foreign ownership have been established, and these will be comprehensively analysed for the most effective way to successfully establish and grow Crowdcube MENA."

Entrepreneurs in the region continue to be challenged by the lack of finance options available to them and are frustrated regarding the regulations surrounding the issuing of shares/securities to potential crowd investors, which remain outdated. 

Mr Rana explained that "Crowdcube MENA believes the region presents unique challenges. However, given the success of Crowdcube, which is authorised and regulated by the Financial Conduct Authority (FCA) (previously FSA) in the UK, we believe we can leverage this experience of working under a Tier 1 global regulator to implement a successful business model to service the MENA region."
GCC or Gulf Co-operation Council represents the countries of Bahrain, Kuwait, Oman, Qatar, Saudi Arabia and UAE.  The partnership has engaged a leading law firm to asses with jurisdiction review of the various countries.
Crowdcube, an equity crowdfunding platform based in the UK was recently interviewed regarding their strategic objectives for global expansion.
Having successfully established itself as one of the leading crowdfunding portals in the United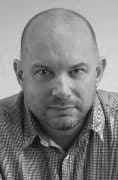 Kingdom. Crowdcube has recently expanded into Sweden and announced plans to move into Canada.  The equity crowdfunding platform has raised over £9.3 Million since commencing in 2010 and lists over 39,000 registered investors.
In the interview by Reuters, Crowdcube CEO and Founder Darren Westlake stated;
"The ultimate aim is to build a network of crowdfunding sites in 25 to 30 countries … so the whole thing becomes a global investment platform," said Darren Westlake, chief executive and co-founder of Crowdcube, which says it is the world's largest equity crowdfunding site.

"How does crowdfunding succeed? The best way is to build the biggest crowd, and how do you build the biggest crowd? You do it on a global basis," said Westlake.
It was noted that crowdfunding was started in the United States but has grown faster in the UK due to the more accommodating regulatory environment.

Sponsored Links by DQ Promote