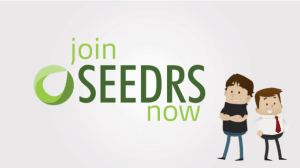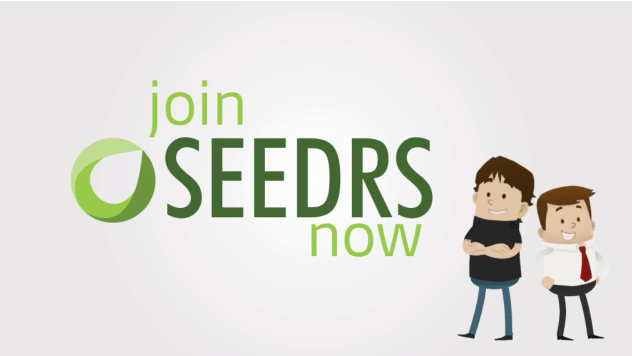 Seedrs, one of the leading equity crowdfunding platforms in the United Kingdom, recently updated their instructions for companies applying to leverage their crowdfunding site.  Expressing the knowledged gained via their recent experience regarding their successful crowdfunding efforts, Seedrs has tuned their approach.
In a posting on their site, Seedrs bulleted their requirements and also expressing the businesses that want to crowdfund must be willing to work harder then they have ever worked before.  They also re-affirmed the truism that 30% must be committed to the raise prior to launching an equity crowdfunding campaign.
We have abbreviated their list here, you may view it in it's entirety on their site.
1. You will need to generate momentum in order to succeed 

We have an extensive base of investors who are looking to invest in great startups through Seedrs. However, virtually all of them want to see that you can generate interest and momentum behind your campaign before they are willing to invest. If you can't bring in at least 30% of the capital you are seeking, you are highly unlikely to hit your funding target.

So how can you generate that momentum? There are two ways:

The way that most entrepreneurs succeed at crowdfunding (be it rewards-based, like Kickstarter, or equity-based, as on Seedrs) is by working harder than they have ever worked before to drive their extended networks, members of their communities and complete strangers to back their campaigns. This doesn't just mean getting £50 from Mum and Dad or putting out a few tweets; instead, it involves a relentless effort of reaching out to everyone you know – and many people you don't – to enlist their support and capital.

Anchor angels

The other approach you can take is to line up one or more larger investors to anchor your round. If you coordinate it so that the angels make their investments via your Seedrs campaign in the first few days after it goes live, many of our base of investors will see that as just as strong an indication of support and traction as if you had brought in a crowd of smaller investors. If you do bring large investors to your campaign, you should note that:

2. Only seed-stage businesses are eligible to use Seedrs

We have chosen to focus Seedrs primarily on seed-stage startups, as we believe that those are the types of businesses for which equity crowdfunding is generally the most effective. So as a rule, we require that your business:

Either be pre-trading or have been trading for less than one year (note that you do not have to be incorporated yet);

Be seeking £150,000 or less; and

Not have raised significant capital previously (if you have taken relatively simple friends-and-family, angel or accelerator investments, that's fine).

Every rule has its exceptions, of course, and occasionally we do allow startups who don't meet one or more of these criteria to raise capital. If you don't meet the above but would still like to use Seedrs, or if you aren't sure if you're eligible, please feel free to contact us before creating your campaign.

3. We will review your campaign in detail

Once you submit your campaign, our team will conduct a comprehensive review of it, and it will only go live if we approve it. This review process can take several weeks, but we endeavour to complete it as quickly as possible.

Part of this review is so that we can approve the campaign as a "financial promotion" for regulatory purposes. We must conclude that your campaign is "fair, clear and not misleading" before we can let it go live, which means that:

We need to see evidence to support certain statements you make certain things (you will be asked to submit this evidence in certain places when creating your campaign, and we may request additional materials from you during our review); and

We may need you to modify the way you describe certain things.

But we also review campaigns with an eye to what our investors are likely to find interesting. While we do not ordinarily make a judgement about the quality of your business – as we believe that that is for investors to decide – we do make a judgement about the quality of your campaign. If we don't feel you have provided investors with a compelling and engaging presentation, we will not approve it.

4. You will need to create a video pitch – but please wait!

If we approve the written part of your campaign, we will invite you to upload a short video pitch onto the platform. While doing a video is optional, it is nearly impossible to fund without one, and you would be foolish not to make one.
Sponsored Links by DQ Promote