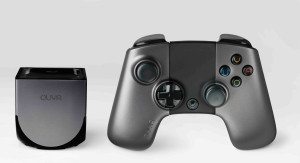 Ouya has announced the creation of a $1 million fund to encourage game developers to create games exclusive to the Ouya. Ouya famously raised $8.5 million on Kickstarter before accepting $15 million in funding from Kleiner Perkins.
The $1 million fund will be used to entice developers to create games exclusive to the console. It's pretty simple: developers can launch Kickstarter campaigns for their games. If the game is exclusive to Ouya for at least 6 months and raises at least $50,000, Ouya will match funding up to $250,000. That is the case until the $1 million runs out or until August of 2014, whichever comes first. (If I were a betting man I'd say the money goes first.)
The program is called "Free The Games," and the participating campaign to raise the most in funding will receive a nice little bonus: an additional $100,000 from Ouya.
More information is available on Ouya's web site