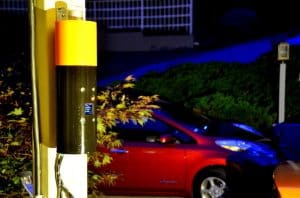 A Palo Alto engineering firm, Electric Motor Werks, has a campaign on Kickstarter that is fully funded. The big reward? A low-cost electric vehicle charging station promising
Our group leader, Valery Miftakhov, has a PhD in Physics from Princeton University and 10+ years of business experience at McKinsey & Google. He is a frequent speaker at various Electric Transportation events. Before moving to the US 15 years ago, Valery was a 2-time winner of a National Physics competition in Russia.
According to the Alternative Fuels Data Center, charging an electric vehicle from a typical (and more cost-effective) "Level 1" charging station will only net 2-5 miles of range per hour of charging. This is one of the biggest hurdles to the proliferation of EVs in the market; fast charging is usually an expensive proposition.
Level 2 stations operate on the same 240V connections that many modern appliances make use of, and because of the added juice charing times tend to be drastically reduced; 10-20 miles of range per hour of charging time depending on the vehicle. A typical Level 2 station can cost more than $800.
The campaign for EMW's JuiceBox promises a DIY level 2 charging station for as low as $99. Fully assembled units will run as much as $329, still a significant savings over comparable competing products. The campaign page says that a kit can be assembled in 1-2 hours, but basic assembly and soldering skills would be required. (Most people can spin a bolt, but soldering may warrant springing for the fully-assembled kit.)
The $99 version won't sport features like an LED screen and included GFCI. A premium kit is available for $199. The group also plans on facilitating discussion around the device via a dedicated section on the DIYElecticCar forum.
The biggest challenge on this project is likely to come from manufacturing that beautiful enclosure that we have designed for EMW JuiceBox. We believe in the power of design and don't think you want to put an ugly box in front of your house. So we are pretty passionate about making the product look great. Being a completely custom enclosure, we expect a couple of snags in getting it just right. The good news is, we have gone through a similar process already with our other product – 12kW charging system, and learned a lot. Our learnings have been factored into the KickStarter project parameters (total funding and reward structure) so if we get funded, we feel confident that we will be able to deliver.
The team seems capable on paper, but two things should jump out at any potential backers that aren't experts in electronics and battery tech…
The project is already fully funded, so you can skirt the risk of jumping into the Kickstarter assuming you're OK with paying a higher price if and when the JuiceBox goes full retail.
It's setting off my too-good-to-be-true alarm.
Having said that, I have deep respect for any team with a 500 HP high-performance electric BMW 3 series conversion kit under their belts, so maybe this team has what it takes to revolutionize a growing segment. Time will tell!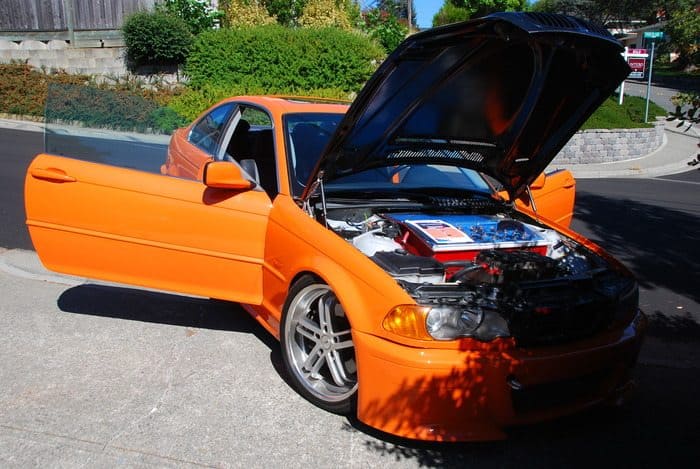 Have a crowdfunding offering you'd like to share? Submit an offering for consideration using our Submit a Tip form and we may share it on our site!

Sponsored Links by DQ Promote