Equity Crowdfunding Campaign Launched on Seedrs by Renowned Fund Managager Nicola Horlick.  Seeks £150,000 for 10% Equity in New Venture.
Nicola Horlick, one of Britain's most successful and well-regarded fund managers, has launched a campaign on equity crowdfunding site Seedrs to raise seed capital for her new venture, Glentham Capital.   The crowdfunding has already surpassed £100,000 raised at the time of this writing.
Glentham Capital is a startup fund management company. The company is  looking to raise a $100 million listed Guernsey fund from UK and overseas investors starting in the final quarter of 2013. Once raised, the fund will provide finance for Hollywood films. Horlick serves as Chairman of the company, and Pandora Edmiston, who worked in the film industry and then moved to Citibank for a number of years, is its CEO.
Ms. Horlick commented, "I'm a great fan of crowdfunding and I think it's going to become a bigger and bigger thing in the equity space and indeed in the debt space… I think for pure startups it's an excellent way for raising money because each person is putting in a relatively small amount, hopefully no more than they can afford to lose. And from the point of view of the company raising the money [Seedrs] is incredibly efficient because instead of dealing with lots and lots of small investors they're dealing with just Seedrs – so one nominee, which makes life an awful lot easier for the company.

I'm very keen on this way of raising money for companies, generally, and it seemed to me when I needed to take the next step with my film business that this was a logical way of doing it. I think one of the reasons again that Seedrs is a good way of doing it is that you are actually getting a share of the potential upside, whereas with some of the other crowdfunding sites, for example Kickstarter, which have been used by some film-makers to raise money for films, you're just getting the kudos of getting involved rather than getting any of the upside, so I think Seedrs is a much better route."
The money raised through Seedrs will be used to pay Edmiston's first-year salary, the set-up costs of the fund and some travel costs. Thereafter the company plans to operate profitably through a 2% management fee and a 20% performance fee charged on the new fund.  There are plans to launch other specialist funds in the future.
"We are thrilled that Nicola Horlick has chosen Seedrs to raise seed finance for her new venture, Glentham Capital. Nicola is a truly remarkable individual, and her career has been defined by success after success, said Jeff Lynn Seedrs Founder and CEO, Giving ordinary investors the chance to participate in what we all hope will be her next big win is a wonderful opportunity, and it reflects her desire to open the world of fund management and early-stage investing to the wide array of men and women who want exposure to asset classes that were previously reserved for the very rich."
By launching this campaign, Horlick is inviting investors large and small to own a piece of the new company. All UK-resident adults are eligible to invest (provided they pass a quiz showing that they understand the risks of early-stage investing), and the minimum investment amount is £10.
Investments will be made directly through the Seedrs online platform, and after completion Seedrs will hold and administer the shares as the investors' nominee. Investors will be able to claim Seed Enterprise Investment Scheme (SEIS) tax relief of up to 78% on their investments.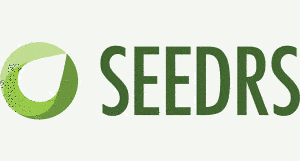 This campaign represents a milestone in the history of finance, as it is the first time that the "crowds" have been given the opportunity to participate in a fund management venture like this. Traditionally a business like Glentham Capital would have raised its seed capital from a handful of small, wealthy investors, and it could well have chosen to do so in this case. But Horlick feels that opening up the previously-closed world of fund management so that a wide range of investors can participate is good for business, good for investors and good for the market.

The nominee structure also allows Glentham Capital to provide its investors important investor protections through a subscription agreement; in the absence of a nominee arrangement, such an agreement would not be feasible, and investors would go largely unprotected.

Have a crowdfunding offering you'd like to share? Submit an offering for consideration using our Submit a Tip form and we may share it on our site!

Sponsored Links by DQ Promote