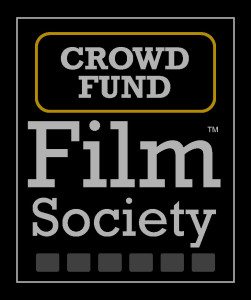 In May we first told you about the International Crowdfunding Film Festival, an event slated for October 2-6, 2013 in San Francisco. It is being organized by Sydney Armani, who also organized this year's SV Crowdfund Conference.
RELATED: Click here for our Crowdfunding Events Calendar, or email info for your event to [email protected]
"The hope is that attendees will learn more about the potential of this new form of finance to help them realize their creative vision as well as to see the caliber and quality of efforts that can be achieved via crowdfunding."
In tandem with the event announcement, Armani has announced the formation of the Crowdfund Film Society.
"The mission of the Crowdfunding Film Society is to provide a learning resource to filmmakers and other industry participants regarding the conduct of crowdfunding activities. Additionally, the film society is a collaborator with the international crowdfunding film festival in the promotion of crowdfunded films via festival activities leveraging volunteers & coordinators from the film society. there is 5 cities now and planning to open more."
We'll have more information and coverage of the event as it becomes available.

Sponsored Links by DQ Promote