Precinct was a video game crowdfunding on Kickstarter. I say "was" because the campaign has since been shut down after the project creators realized that there was little hope of the campaign meeting its funding goal. Now the team has rolled their own crowdfunding solution and taken an entirely new and different approach to raising funds for their upcoming game.
With a stated goal of $500,000, Jim Walls announced the decision to shut the campaign down yesterday. Total funding stood at just over $85,000, less than 20% of the goal.
Throughout the project we've had a ton of great feedback from the community. It's clear you love Police Quest and Jim Walls, but there are questions about the project. One of the things we've heard is that you want to see more. You want to understand what the game is going to be like. How is it going to play? How is the first-person perspective going to work? What will the balance of action and adventure be?

These are all great questions and we want to answer them! So as of today we are shutting down our Kickstarter and launching a new and unique crowdfunding campaign at www.precinctgame.com. Our goal is to create a staged funding campaign that lets you see the vision in as little time as possible.
Rather than giving up on the game, Walls has decided to take a different approach, and it is an innovative one. He has launched a "tiered" or "staged" campaign using WordPress and IgnitionDeck.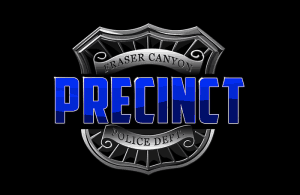 What do I mean by tiered? Call it "assumed stretch goals." In other words, there are funding thresholds where deliverables kick into effect. At $25,000, for instance, the team will produce a short, playable proof of concept according to the new campaign page. It is a similar approach to the one ProHatch alluded to taking in a previous article about that platform.
There are also no reward levels. Any backer claims rights to a future DRM-free version of the game by pledging no matter the amount.
All of this is built on top of WordPress and IgnitionDeck, a $79 solution for potential rewards-based crowdfunders. This approach does mean that Walls and his team lose out on the legitimacy and exposure that come with being on Kickstarter, but they also gain a massive amount of flexibility in how they execute their campaign.
Backers may be hesitant to jump in, though, and they should consider increased risk as this type of campaign is not an all-or-nothing endeavor like a comparable Kickstarter campaign is. Walls has a group of passionate fans from his earlier work on other Sierra-on-Line games (the Police Quest series, Codename: Iceman, etc.) so many of these backers are likely going to be fine with a straight donation. Those expecting the DRM-free payoff at the end should seriously consider the likelihood the campaign reaches the new $400,000 goal.
Still, it is a really interesting pivot and one that will be interesting to watch as the campaign marches onward.
Have a crowdfunding offering you'd like to share? Submit an offering for consideration using our Submit a Tip form and we may share it on our site!