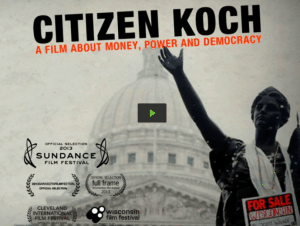 We previously reported on Citizen Koch, a documentary aiming to explore the interplay between money and politics in the United States.
In order to stake a claim to a digital copy of the upcoming film, backers had to pony up $75. Backer Nick Guillaume expressed his discontent with the price point, emphasizing the point that most backers contributed at levels that didn't actually net them access to the film itself.
I would like to add a data point concerning the 75$ to get a "FREE" digital copy of the movie. The online distribution of one copy would be in the order of $0.10. So I find it very ironic that only 24% of you backers that made it possible for you to finish the movie will be able to watch it for "FREE".

Concerning the 75$ average, don't forget that many kickstarter campaign actually "sell" a product that actually cost a lot more that $0.10 to distribute… I personally gave $25 dollars to support your movie, how much more will I need to pay to watch legally?

"More than 76%" of Citizen Kock contributions have been for $50 or less.
But it looks like politic, you need to give a lot of money to get what you want. Otherwise, you don't matter.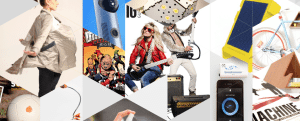 The creators of the project responded by explaining that price was a sore spot for them when creating the campaign, and the exchange underlines an interesting point about rewards-based crowdfunding.
Hi Nicolas,
Thanks so much for reaching out with your question. We struggled a lot with pricing of the rewards. And you do matter to us. Ultimately, we wanted to make sure we weren't treating Kickstarter as a preorder system for "Citizen Koch" or an online store. This is against Kickstarter's own guidelines.

When you back our film, you aren't buying something, you are joining with a community of people pooling their small dollars to offset the chilling effect of the big dollars deployed by billionaire David Koch to effectively censor this film. We hope that is something that you want, in addition to the film itself.
Elsewhere Films makes a good point about rewards-based crowdfunding being as much about community as it is about funding. It's a sentiment Kickstarter co-founder Yancey Strickler echoed in a recent post tackling the issue of stretch goals. Still, perception is everything, and the reality is that many are still landing on Kickstarter with the perception that it is a place to buy things.

Campaign creators should be careful to weigh public reaction to reward levels in their decisions of how to price the different levels in their campaign. It's worked out fine for Citizen Koch; the film more than doubled a stated $75,000 goal.

Have a crowdfunding offering you'd like to share? Submit an offering for consideration using our Submit a Tip form and we may share it on our site!

Sponsored Links by DQ Promote