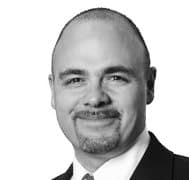 Titled "Navigating Your Portal Launch" the document has been published with both securities professionals and entrepreneurs in mind.  The book is available for download for free – providing you offer up your contact information ($4.99 for the anonymous types).
Authored by CommunityLeader CEO Joseph Barisonzi, 'Navigating Your Portal Launch'—is a forty-page book on the critical business and operational challenges for anyone considering the launch of an equity or lending-based crowdfunding platform. The book clarifies many crowdfunding terms and highlights the essential questions which must be answered by owners and operators seeking to migrate their business online to take advantage of the regulatory changes embodied in the JOBs Act of 2012 and subsequent rules published by the SEC.
"There is tremendous market energy around designing, developing and launching crowdfunding portals," stated Barisonzi. "The challenge is not creating an attractive website—but developing a fully compliant ecosystem that delivers real value to businesses and investors. 'Navigating Your Portal Launch' shows readers how to build a portal that complements their unique business model."

"The book lays out the critical questions Braeger Financial Group addressed in the development of our VroomBank crowdfunding platform," said David Braeger, CEO of Braeger Financial Group. "I strongly recommend everyone committed to developing a crowdfunding investment site use this manual and engage CommunityLeader's team."

"Over the past 8 months, CommunityLeader has been working with existing licensed Broker/Dealers to migrate their business online in preparation of the JOBs Act Title II rules," said Scott Bachman, chief marketing officer. "This book reflects our experience and learning of how to do it in a way that supports the underlying Broker/Dealer business model."
As CommunityLeader  provides a white-labeled portal software and service solutions for individuals, organizations seeking to sponsor and run their own crowdfunding portals, a significant portion of the book provides valuable insight on the selection of a platform to run and manage the complexities of the portal ecosystem.
"Not every portal will want to support Reg D offerings with general solicitation, or open themselves to the costs and challenges associated with the crowdfunding envisioned in Title III of the JOBs Act," said Rick Weintraub, CommunityLeader's chief compliance officer. "This book is a valuable resource to help make that decision and to choose the proper platform to support that decision."
Sponsored Links by DQ Promote