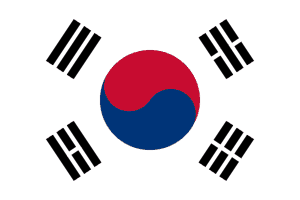 South Korea has long had an interest in replicating the crowdfunding model. Only 2% of money invested in early-stage South Korean companies comes from angel investors.
According to the Xinhua News Service, equity crowdfunding could be legal in South Korea as early as next year. This news comes via regulators within South Korea's Financial Services Commission (FSC). (We've taken the source into consideration but this seems legitimate based on prior rumblings.)
A hypothetical framework for equity-based crowdfunding in South Korea is reported to be somewhat similar to the JOBS Act, with thresholds and exemptions in place that would shield small and emerging companies from costly and time-consuming disclosure and filing requirements.
Companies would be exempt from filing with regulatory bodies when raising less than 700 million won per year, or about $650,000 US. Companies would have to raise at least 500 million won in order to close a crowdfunding round, which equates to roughly $465,000 US.
This is only part of an overarching strategy to transform access to capital in South Korea. Although growth has been sluggish, the Korea New Exchange (KONEX) launched earlier this year with less stringent regulatory requirements than other exchanges in the country. The country has also considered tax incentives as a means of stimulating access to capital similar to what the UK has done with the SEIS and EIS tax schemes.