In a recent blog post commemorating Kickstarter's third birthday, Yancey Strickler shared some pictures of early Kickstarter designs that may have helped formulate today's design.
One of Kickstarter's strengths is their clean, usable design. It is probably one of the top contributing factors to their dominance of the rewards-based crowdfunding space. It is really fun to see the process of growth and development Kickstarter's UI has taken.
This was the first design for Kickstarter, made by Perry Chen himself. (As Strickler reminds us, "Perry is not a designer.")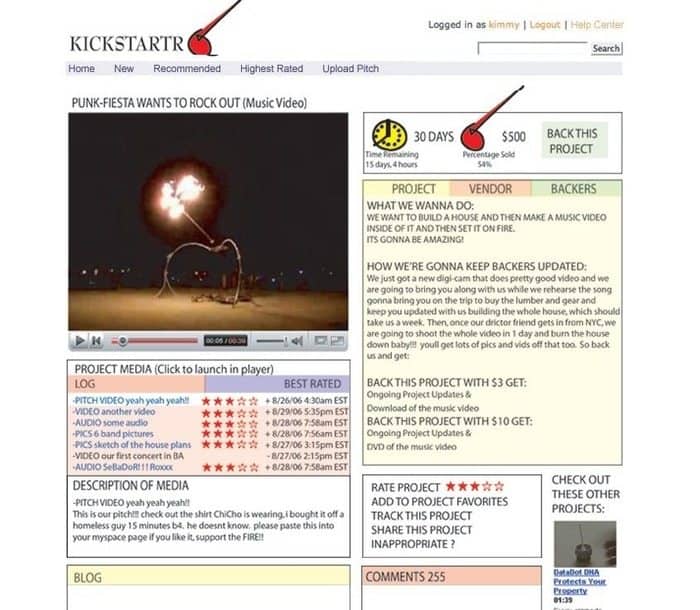 Next, Strickler shares some whiteboard sketches from Chen's apartment, circa March 2007…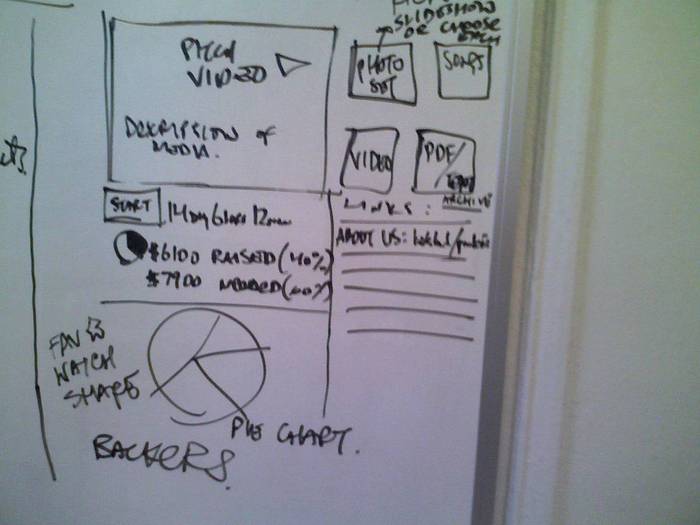 Co-founder Charles Adler worked with freelance designer Chris Gardella to turn their ideas into a Photoshop mockup…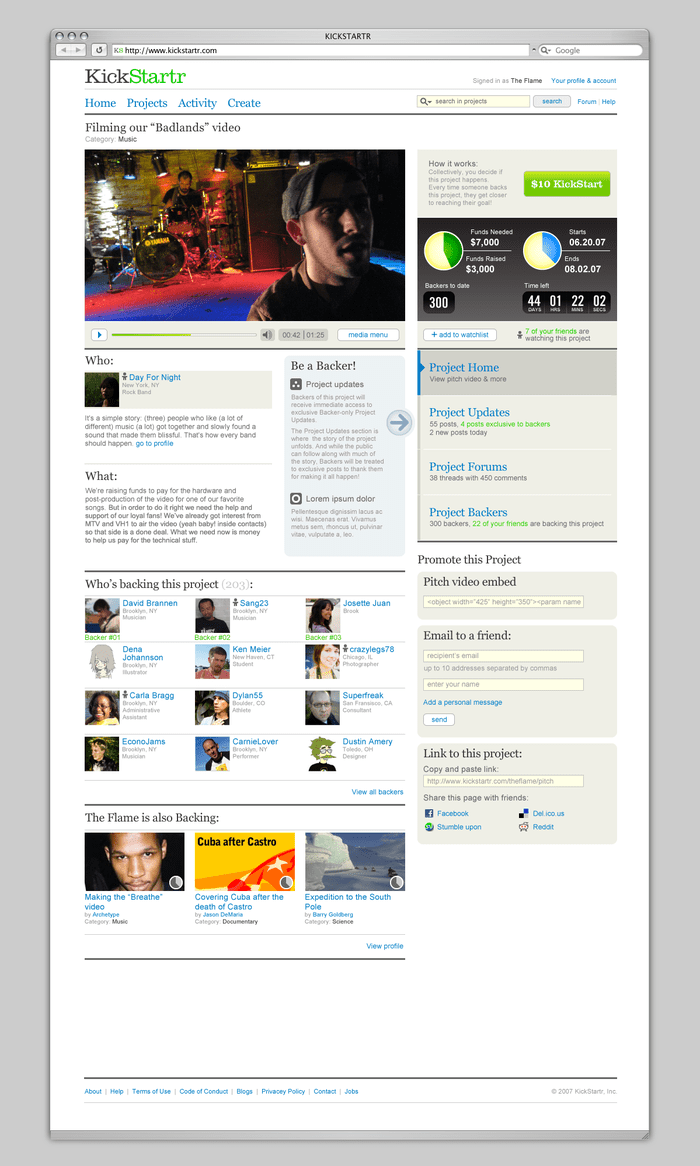 Finally, in Fall 2008 the team added the "e" to Kickstartr and came up with their current brand, Kickstarter.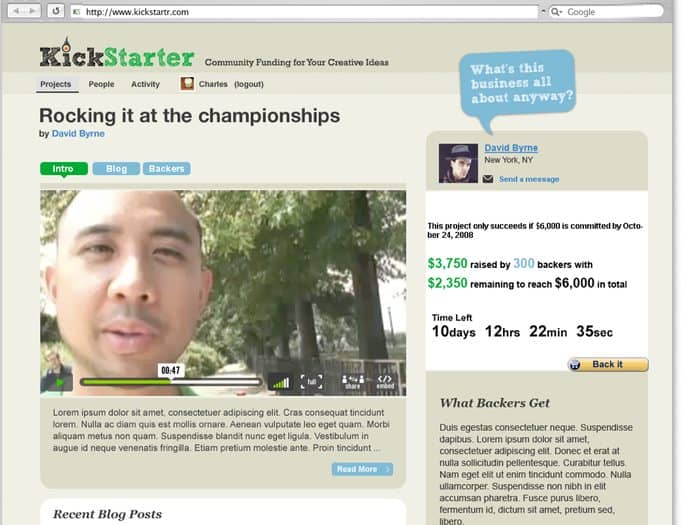 Of course, this all took place before the site launched. It's pretty cool to be able to see the early design process. Obviously Kickstarter has come a long way from the early days.

Sponsored Links by DQ Promote