Organized by  Loft Solutions, European Business Angel Network (EBAN) and the European Crowdfunding Network (ECN) , La finance participative or "crowdfunding" will be discussed by industry authorities at an event to be held at the Intercontinental, Paris on November 19th.  The gathering is specifically to address the impact and opportunity crowdfunding will have on angel investing.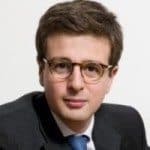 The four speakers include:
Benoit Bazzocchi, SmartAngels : "La place du Business Angel dans le Crowdfunding"
SmartAngels is a Crowdfunding platforms that is dedicated to Start-up and Growth company investing. The company offers services to investors and companies for relationship & investment management. SmartAngels is a trademark of Y Capital.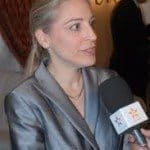 Audra Shallal, Boss Consulting
Audra maintains two streams of specialization: Entrepreneurship-Business Planning and Luxury Goods. She has over ten years of experience in strategic management, business development, business and marketing plans, and product development in a wide range of industry sectors. She consults for international organizations such as OECD, UNEP and UNESCO, gives conferences and teaches undergraduate, graduate, and doctoral courses on Entrepreneurship & Business Plan Development, Entrepreneurial Leadership, Entrepreneurial Finance and Strategic Creativity to the Grandes Ecoles such as ENPC, ENSCP, ParisTech.

Benjamin Wattinne, Gust Europe : "Les Réseaux de Business Angels et le Crowdfunding"
Gust provides the global platform for the sourcing and management of early-stage investments. Gust enables skilled entrepreneurs to collaborate with the smartest investors by virtually supporting all aspects of the investment relationship, from initial pitch to successful exit. Gust is endorsed by the world's leading business angel and venture capital associations, and powers over 750 investment organizations in 65 countries.

Lionel Slusny, Loft Solutions : "L'apport du Crowdfunding dans la valorisation des start-ups"

Loft Solutions is a specialized consultancy that provides solutions for the innovative financial services. Finance 2.0 is a concept that has been promoted by Loft since its creation in 2010. It now serves clients in more than 10 different countries and is especially known for crowdfunding development.

Additional information and registration is available here.

Sponsored Links by DQ Promote