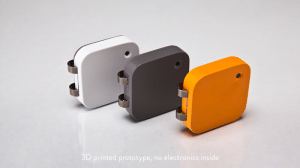 Narrative (formerly Memoto) crowdfunded over $500,000 on Kickstarter for their small form factor life-logging camera last year. The campaign ended in November of 2012.
The team is having production issues largely related to quality control in manufacturing. Narrative has been forced to benchmark each unit manually, for interest. All of this is time-consuming, of course.
What does that mean for backers? The Narrative is already late to ship. During the campaign delivery was promised for any time between February and April of this year depending on pledge level and how early backers got involved.
Now certain backers will have to wait just a little longer for their promised rewards. Some backers had their shipping dates pushed back to early December, which of course puts Narrative closer and closer to the big holiday. Backers are getting increasingly cranky in the Kickstarter comments for the campaign, but credit where credit is due: Narrative has done a good job of posting frequent updates and being transparent about the situation.
Narrative raised $3 million in venture capital from True Ventures earlier this year based on their Kickstarter success.
[h/t SlashGear]