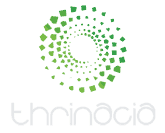 Vancouver based TaskForce-1, has announced their launch of white label crowdfunding platform Thrinacia.  As they enter a competitive space, Thrinacia is differentiating their product as more of a crowdfunding engine – not just a platform.  TaskForce-1 is a very successful web development shop boasting an impressive list of clients.

Thrinacia, which literally is the island home of Helios's golden cattle of Homer's Odyssey, originally started as an effort to create an entirely open-sourced product but did not capture the necessary funds to proceed. The project has now bifurcated and includes a closed-sours SAAS version, "Thrinacia Core", – along with an open source project including a variety of plug-ins for WordPress, Drupal and Joomla.  The software will also include bindings to integrate seamlessly with a variety of languages including Python, Java, PHP and more.  The Thrinacia Core may be used to power single campaigns or crowdfunding portals.

Thrinacia wants to position their product as the most versatile crowdfunding engine in the market today, providing a turn-key solution with powerful features accompanies by a flexible UI.  They are also working on a feature set which will allow for equity crowdfunding campaigns.
Crowdfund Insider recently reached out to the creator of Thrinacia, Alex Pavlovic to hear more about his crowdfunding software:

Crowdfund Insider: Why did you decide to create a white label crowdfunding platform?
Alex:   We would really like to distinguish ourselves as Crowdfunding Engine and not a Crowdfunding Platform. The reason being is, Crowdfunding Platforms normally provide predefined set of services and rules for their users and niches, such as investing funds and ability to acquire shares or pledging money towards rewards, where users normally need to do their own due diligence in order to understand which platform is the best for their project ( examples being KickStarter, Indiegogo, CrowdCube or Seedrs ). The idea with Crowdfunding Engine is that platforms are built on top of it. You can think of us as an architecture or operating system powering Crowdfunding Platforms. Thrinacia Core API and UI currently provide a base for running Donation / Reward based Crowdfunding Portals or Platforms utilizing AoN, KiA and other campaign modes, with payments integrated with Stripe network. Equity based portals is something we are working on as well and it is likely this will come in next major release. The reason for creating a true white label solution is so that anyone, anywhere could integrate with us or use our services by having their own branding only. Our engine and UI ( if used ) simply handle the processing without user knowing Thrinacia Core is what's powering the portal.
Crowdfund Insider:  How do you see crowdfunding evolving in Canada and the United States?
Alex:   I think crowdfunding is going to significantly evolve over the next few years in regards to both donation/rewards and equity models. For example some Crowdfunding Platform Providers already offer access to their portal data via API as this can provide additional streams of revenue or exposure. Thrinacia Core was built as a RESTful engine from the ground up, so offering API streams to CrowdFunding Platform Providers is already working with our technology. Also there is going to be a lot of need on the customization and integration fronts, for example integrating Crowdfunding so it works with another piece of software, such as CMS or CRM. Our open source effort is targeting downloadable plugins for variety of other systems. For example you will be able to enable a plugin in WordPress CMS or module in Drupal CMS and instantly get CrowdFunding features through SaaS based enterprise CrowdFunding engine.