GoCarShare is a startup company based in London that is a "marketplace for empty car seats".  The concept was driven by need from founder Drummond Gilbert.  He was roaming about West London and noticed that almost every car had only one person in it.  It was then he had a eureka moment. He visualized combining the demand for transportation and partnering it with an existing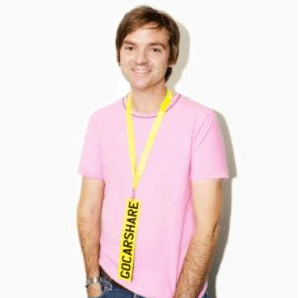 supply.  This was a service that Drummond would actually be interested in using himself.
With an estimated 38 Million empty car seats traveling around Great Britain, and petrol prices on the rise, the concept of social travel or collaborative journeys seemed primed for opportunity.  GoCarShare basically wants to match someone who needs to get someplace with someone who is already driving there.
The company has quickly grown and today has over 22,000 users and placed over 5000 journeys just this past summer. They are now working with some of the largest festivals and sporting events in the UK to promote and expand their service.

The business was originally started three years ago by Drummond.  But it was only recently that he put his core team together and, prior to his crowdfunding round, gained some momentum by joining a well known accelerator – WAYRA.  The company successfully raised some initial funding with friends and family, but as the concept grew they knew  they needed to raise additional capital.
Raising funds in the UK is not always an easy task.  For Drummond it was difficult to make connections with Angels.  At one point he considered doing an investment crowdfunding round but was dissuaded, at the time,  by an advisor who counseled against creating a large cap table.  When they investigated Seedrs they felt they had a match.  They liked the team and they appreciated the nominee structure – where a single entity represents all seed round investors.   The Seedrs structure means shares are only issued to Seedrs and then the platform represents the interests of all investors.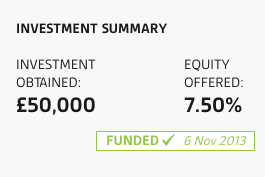 GoCarShare raised £50,000 from 145 backers on Seedrs.  While some investors were friends and family, most people who funded the company were people they had never met previously.  Many of the investors came in at the £10 to £20 level while a few came in investing several thousands of pounds.
The startup actually had to re-list their offering on Seedrs due to a technical glitch (since fixed) which caused the equity crowdfunding round to be cancelled inadvertently.  An  automated rule which was  erroneously triggered meant the offer had to be re-issued once again.  The problem was quickly addressed and GoCarShare, who took this unfortunate twist in events in stride,  promptly raised their needed funds a second time.
Drummond is convinced that equity crowdfunding is the way to go and he wants to spread the word to anyone who is considering raising capital in this manner.
Drummond stated,
"What we found is that raising capital in the UK is actually quite a challenging thing to do.  At an early stage of a business it is actually quite difficult to get that going.  The cool thing about crowdfunding is that you spread it around to lots of people.  You can get users and friends and anyone who is vested in the concept to support your company."
Drummond lauded the guidance and aid provided by the staff at Seedrs,
I was quite impressed as to how professional the Seedrs team acted and how helpful they were to me.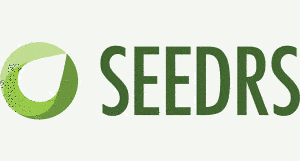 Drummond and GoCarShare is currently reviewing a follow-on round of funding where they want to raise £250,000.  While they will review all of their options, they have been pretty pleased with their experience and outcome on Seedrs and more than likely will use the site again to raise funds.  With Seedrs expanding across Europe, and GoCarShare reviewing their own expansion into other markets, this concurrence of events may create a compelling motive to use the Seedrs platform again.
He also sees these investors as more than just people who are funding their company,
I see communication with them (investors) as a really good opportunity.  They may be able to help with the marketing or coming up with ideas.  We are still working out the best way to manage it though.  We can definitely benefit from speaking with them more.
Drummond cautions that crowdfunding is a lot of work;
You just don't put it on the platform and it works.  You need to put a lot of effort into it.  If I do it again I would be much more focused in structuring my pitch events, social media strategy and PR campaign.  I would have it all set up before I even get on the platform… that way you have quite a bit of momentum… Anything you can do in advance of the campaign will payoff on the campaign.
Drummond also said that speaking to people and companies who had already crowdfunded really helped in the GoCarShare project.  He emphasized the importance of a professional pitch video.
As a proponent of crowdfunding, Drummond is willing to offer advice to anyone who is considering raising equity in this manner and suggested interested individuals reach out to him via his twitter handle @DrummondGilbert.
Related articles across the web
Sponsored Links by DQ Promote