Crowdfund Global Expo Features Leading Experts in Debt, Equity and Real Estate Crowdfinance for In-depth Education on the Opportunities and Risks of New Financial Regulations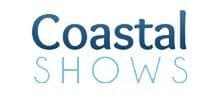 Coastal Shows, the organizer for the Crowdfund Global Expo, taking place at the San Diego Convention Center January 30-31, 2014, has announced the conference agenda (embedded, below) featuring the most prominent leaders in debt- and equity-based crowdfunding. The comprehensive two-day conference will focus on three key tracks: debt crowdfunding/peer-to-peer (p2p) lending, equity crowdfunding and crowdfunding for real estate.
The Crowdfund Global Expo will provide attendees with an unprecedented overview of the global crowdfunding industry. Designed to be the premier crowdfunding networking and educational event of 2014, the Crowdfund Global Expo will delve through the complex layers of this rapidly expanding market and cover the most popular aspects of this funding revolution. This unparalleled event will not only give an overview of debt and equity markets but will also take a deep dive into issues that matter most to attorneys, real estate professionals, wealth managers and business owners looking for a more in-depth discussion about how to crowdfund safely and successfully in changing financial markets.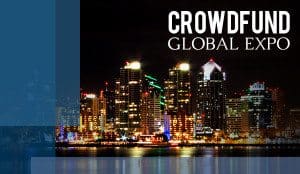 "Crowdfunding continues to disrupt traditional funding and investing paradigms. The Crowdfund Global Expo will showcase the next generation of Wall Street and empower entrepreneurs with the tools and knowledge to position their ventures at the forefront of cutting-edge financial technologies and trends," said Andrea Downs, the founder and CEO of Coastal Shows, which is producing the event.
Keynoting the event is preeminent securities law expert Doug Ellenoff of the New York-based firm Ellenoff Grossman & Shole, LLP; Mr. Ellenoff is one of the foremost experts in JOBS Act and equity crowdfunding securities law, and has worked closely with the U.S. Securities and Exchange Commission (SEC) as an industry representative. Following his address, keynote panels featuring seasoned legal experts will address "The Essentials of Crowdfunding," and a panel featuring crowdfunding industry journalists will discuss "The Future of Crowdfunding in 2014."
Featured prominently throughout the event are sessions related to utilizing crowdfinance for debt and equity real estate transactions. Sessions will feature experts such as Todd Lippiatt of Aristone, who has structured and funded more than $250 million of senior secured real estate debt. Other sessions include leading peer lending experts Ethan Senturia of Dealstruck and Brenden Ross of Direct Lending Investments, who are dedicated to the burgeoning field of peer-to-peer and direct lending; and an investor-focused panel titled "Wealth Managers Embrace Peer-to-Peer: The Pros and Cons of Various Strategies," which will explore how investors can capitalize on proliferating debt financing options for small businesses, consumers and real estate developers.
The second day of the conference features exclusive networking and exhibit opportunities, followed by a keynote address by Dr. Richard Swart, Director of the University of California Berkeley's Fung Institute for Engineering's crowdfunding research program, on "Developing Key Global Crowdfunding Analytics," to be followed by a panel discussion on the next wave of crowdfunding opportunities like royalty-based crowdfunding.
"The breadth and depth of the content of this conference is unprecedented in the industry," added Downs. "For investors, venture capitalists, entrepreneurs and real estate professionals, this will be California's must-attend event of the New Year."
To register and view the full conference agenda, visit http://www.coastalshows.com. Inquiries about sponsorship and exhibit opportunities should be directed to Andrea Downs at [email protected].