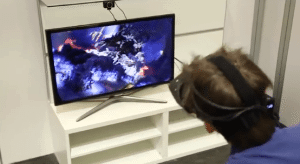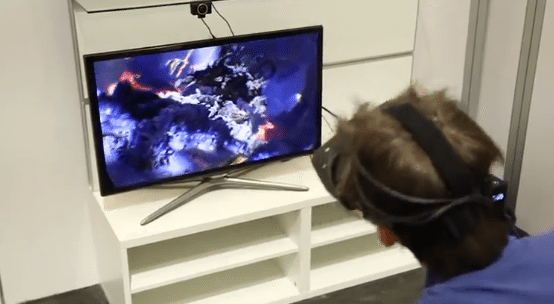 Oculus VR isn't a stranger to rave reviews of the forthcoming Oculus Rift, a virtual reality headset poised to be really disruptive in the video game industry. However, a recent piece in Gizmodo gives the device some seriously high praise. The title says it all: I Wore the New Oculus Rift and I Never Want to Look at Real Life Again.
Consider the following quotes…
It's virtual reality done better than you've ever seen it before. It's revolutionary. And it's nothing compared to what's coming next. I mean Oh. My. God.
You're not just observing a virtual world, you're immersed in it.
All the technical mumble jumbo in the world can't encapsulate the utter amazingness of this device. The squeal-demanding, face-melting, mind-bending, soul-rending miraculousness of the experience. It's just…. oh my god you guys.
I piloted a space fighter and got shot out of a tunnel and I did a loop and my stomach dropped because it felt that real.
Wow.

It's all the more ironic considering that just hours before, Gizmodo ran another article that gave an atrocious review of the 3Doodler pen, using the device as cannon fodder to show why we should "never trust Kickstarter."

The moral of the story: crowdfunding carries risk, but sometimes the reward is really sweet. In the case of the Oculus Rift, it seems the device could literally change the future of gaming, and it may not exist at all – or at least not be as good as it seems to be today – if not for crowdfunding.

Sponsored Links by DQ Promote