For anyone who has actually had the luck to try out the Oculus Rift this should not come as a surprise.  The Oculus Rift "Crystal Cove" prototype has won the Best of CES 2104 prize.  The accolades continue to pore in from around the world, along with convincing videos that prove the future of Virtual Reality is just around the corner and Oculus Rift is in first place.  Oculus Rift Crystal Cove prototype may claim a double win at CES too,  they have also received the award for Best Emerging Technology and it is hard to disagree.
The incredible device was originally crowdfunded on Kickstarter back in 2012.  Nearly 10,000 backers helped raise $2.4 million in funding for this technology that is soon to be part of every gamers dream console.  The company soon found eager investors anxious to own a piece of their vision with none other than Marc Andreesen and his VC group Andreesen Horowitz leading the last round of funding where $75 million was added to the Oculus bank account.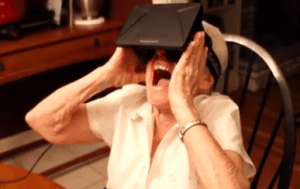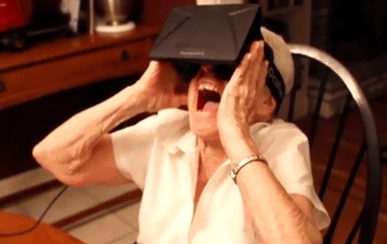 With sufficient funding the team at Oculus has the necessary resources to boost staffing and deliver a much more evolved product to the masses.  At CES different members of the tech media have swooned over the Crystal Cove prototype.  A new version that allows position tracking and higher resolution.
Developers may purchase an Oculus Rift on their web site today for $300.  The company has sold around 50,o00 of the product.  As they fine tune the hardware they want games ready to go when Oculus Rift is ready for the mass market.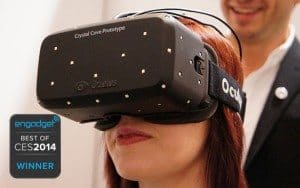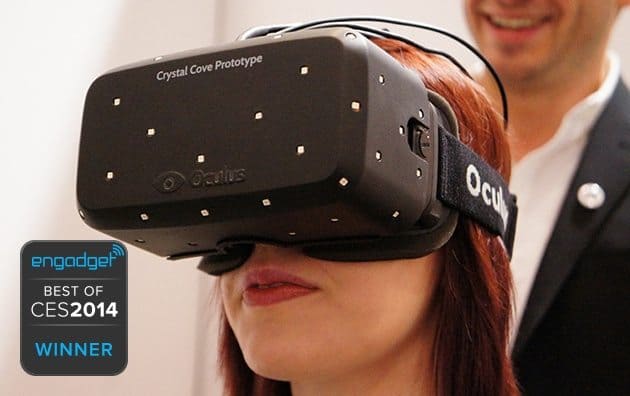 As the guys at Engadget stated;
"Use the new Rift for a few minutes, and you may never want to take it off; at the very least, it may change the way you think about gaming, and make that 55-inch TV hooked up to your console feel small and constricting."
Still no official word on the exact ship date for gamers everywhere but we are counting on 2014 being the year that  Virtual Realty takes over the world of gaming.
 See Oculus Rift Freak Out Video Below.

Have a crowdfunding offering you'd like to share? Submit an offering for consideration using our Submit a Tip form and we may share it on our site!