Kickstarter Project Creator Marc Barros Shares his Feedback at Campaigns Incredible Success.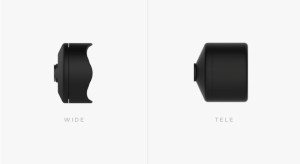 Moment, "Amazing Lenses for Mobile Photography" was a crowdfunding campaign we covered yesterday on their first day on Kickstarter.  The campaign set a targeted raise of $50,000.  As of today the campaign has raised over $136,000 easily beating goal raising $100K in just 28 hours.
We are still shaking our heads.
The professionally structured crowdfunding campaign presented a quality product in a growing market for a very affordable reward level.  The pretail campaign was launched by Marc Barros who previously founded Contour Cameras. The company was started "in a garage" and grew to become a significant company and competitor to GoPro lauded by enthusiasts.  Barros left the company in early 2013 leaving to travel and help other startups.  Contour recently took a turn of events when the company collapsed last August.  No longer affiliated with the company Barros has been very transparent in his experience with Contour regularly sharing his perspective on his personal blog.  Barros was fired from Contour and twelve months later he stated, Twelve "I realize that being fired from Contour was one of the best things that could have ever happened".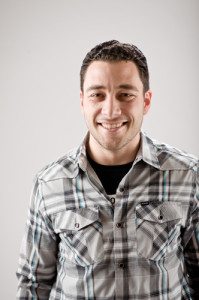 Now Barros has resurrected himself with a new vision of "Pocket Ready Photography" and what is becoming a very successful crowdfunding campaign.
In an update to backers, Barros shared their initial response to the phenomenal response:
"We are still shaking our heads. Breaking $100K in 28 hours leaves us without words.
The number of incoming emails, comments, and messages has been non stop. The volume has been so high that we missed lunch and benefitted from the 3pm happy hour that starts at the bar next door. $10 for a burger and a beer? Yes, please.
Kickstarter did have an issue on their site today that prevented us from answering messages so please be patient while we catch up. If you sent us a note, we will get to it, it just may take a few hours more.
We have received a lot of questions over the last 36 hour so we wanted to fill in the gaps for people.
Building An Open Culture
While creating Moment the team has talked a lot about the type of culture we want to build. We believe that a great culture is the foundation to making Moment successful for a very long time.
We couldn't have gotten here without your trust in our ability to deliver on our promise. And in building that trust we want to shape a culture that is open and honest with our customers. Which is why we published a post today, showing the raw data that Kickstarter makes available to us. We didn't share our backer's information, but instead everything else around the project. We would love your help to like and share this post."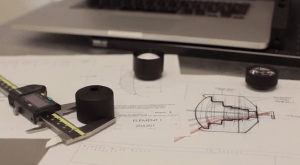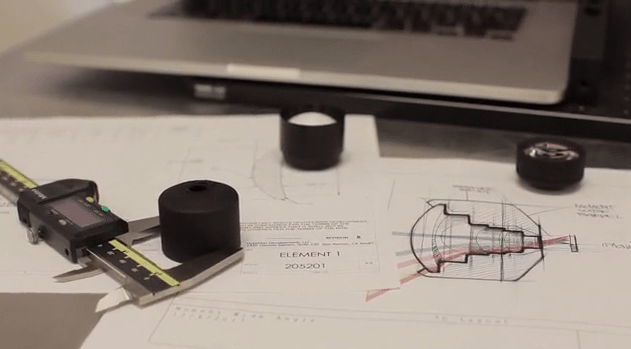 Having seen the campaign blast past their goal we reached out directly to Barros for his feedback, which he was kind enough to share:
CFI:  Did you expect to hit your goal almost immediately? How did you and your team feel about the success of your launch?
Barros:  No way! We are running a 30 day campaign because we though over 30 days we would get to this number. Looking at what previous photography projects had done in the past we never could have imagined the response would be this positive. We are incredibly thankful!
CFI:  Will you be doing stretch goals?
Barros:  I have no idea. We have a lot to do in order to deliver on the promises we have made. Adding more to our list right now sounds crazy. Hopefully we can regroup in a few days and think about how and what. We really want our backers to be happy with what we are delivering and our quality of service. Without them we would have nothing right now.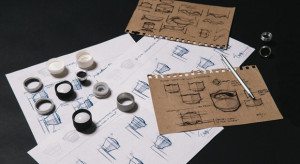 CFI:  How many months of preparation did you do prior to launching your kickstarter campaign? Beyond focusing on the product what aspects of crowdfunding did you work on prior to your launch?

Barros:  We have been working on the project for about five months. Starting on a piece of paper we have spent a lot of time on the product, using existing products, and talking to influencers to get early feedback. We are huge believers in getting feedback along the way, even with prototypes that barely work. In regards to the KS project we did spend a few weeks on the video and bringing the brand to life. We definitely underestimated how much work it takes and since you have no idea what the level of response will be you worry a lot about the details.

CFI:  Did you work with a PR firm during preparation?

Barros:  No. Thankfully Moment makes lenses and Contour made cameras so a lot of the press is similar. Building real relationships with the media is something I have spent years doing. And for first time entrepreneurs I highly recommend they do the same thing. These are relationships that matter and if successful can really help you get the word out.

Have a crowdfunding offering you'd like to share? Submit an offering for consideration using our Submit a Tip form and we may share it on our site!

Sponsored Links by DQ Promote