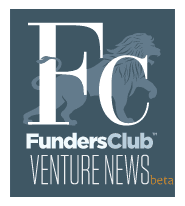 FundersClub just announced the release of a new social content channel called Venture News. The news aggregator aims to provide a hub of conversation and content for the world of finance.
It works similarly to Hacker News, Y-Combinator's tech news meritocracy. Users can sign up and pump links into Venture News. Other users can then come in and vote on the links they deem important. The more votes, the higher up the list the content will appear – and the longer it stays.
Of course, users can also comment on content as well. FundersClub seeks to compete for yet another rung on the due diligence ladder by facilitating conversation about deals.
Now go there and share a bunch of Crowdfund Insider articles.
FundersClub is an invite-only crowdfunding platform. A report shared by RockThePost in December had FC at #5 on a list of currently active US crowdfunding platforms. FundersClub remains accredited-only.