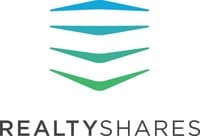 RealtyShares only emerged from beta recently, in November of 2013 to be precise. Now the hybrid real estate crowdfunding platform has announced a new platform feature that will allow investors to use Bitcoin to invest in real estate deals.
Why? It all boils down to foreign investors…
Given that we have a global investor base and everything on RealtyShares is electronic and digital, a global and digital currency like Bitcoin is a perfect fit. In fact, about 15-20% of RealtyShares Investors are located abroad. And for these investors, transferring money to the U.S. is not only a time consuming process but also involves various bank and related fees. The fees for a wire can range from $30 to $70 on the high end for a $1,000 transfer (our current investment minimum). And the fees don't end with the wire fee. These investors must also pay fees to convert their local currency (i.e. Yen or Euros) to US Dollars. This fee can be 1%; plus banks also provide unfavorable exchange rates that get you less for your foreign currency in dollars. And regarding timing, a wire can take anywhere from 4-7 days to settle.
RealtyShares offers debt and equity crowdfunding models for real estate deals. Accredited investors can pay their way into real estate deals using their Bitcoin address or a Coinbase account.

Bitcoin was in the news quite a bit this week. Its value has plummeted on news that Mt. Gox, a large Bitcoin exchange, has halted withdrawals. Apple has also removed all Bitcoin wallets from their App Store.

[h/t CoinDesk]

Sponsored Links by DQ Promote