Kickstarter, a leading global rewards based crowdfunding platform, announced yesterday their platform had been attacked and user account information had been accessed.  Reportedly the information accessed did not include credit card information but did include users personal information.
In a new post, Kickstarter has added some new information:
…we're extremely sorry that this happened. This incident was unacceptable and we're working to make sure that it does not happen again. We take your security and that of the Kickstarter community very seriously. For more information, please read our blog: https://www.kickstarter.com/…/important-kickstarter…

We were notified of the breach on Wednesday evening. In the two days that followed, we traced the cause of the breach and worked on putting measures in place to close the breach. For everyone's security, we wanted to be sure the breach was fully secured before notifying all of our customers. If you pledged to a project even once, you would have had to create a Kickstarter account in order to do so. If you forgot your password, you can click "I forgot my password" link on the login page here: http://www.kickstarter.com/login. 

If you need assistance resetting your password or additional help with your Kickstarter account, please don't hesitate to send us an email at [email protected] and we'll help you out.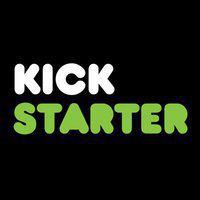 Apparently some Kickstarter backers have received notices that unidentified users have attempted to access their accounts.  All registered Kickstarter users have been asked to update their passwords to guard against further access to personal information.

Some backers were upset with the delayed announcement since the incursion occurred mid last week yet the public announcement was made three days after the fact. More than a few were disgruntled because they learned of the breach via the media instead of Kickstarter corporate communications.  Some stated they would cancel their accounts.

Kickstarter has continued to express remorse and has assured customers they are taking every precaution to rectify and address the issue.

Kickstarter joins a long list of very high profile companies who have discovered vulnerabilities in holding customer data.  Recently Target announced that millions of user credit cards had been stolen causing a near nationwide panic for their customers.

Sponsored Links by DQ Promote