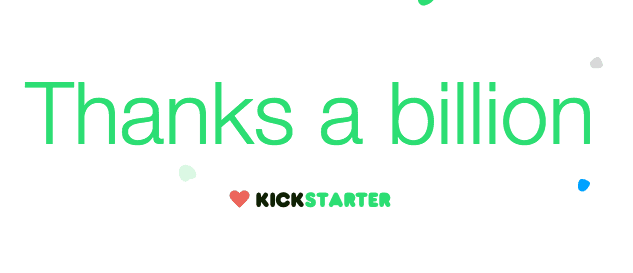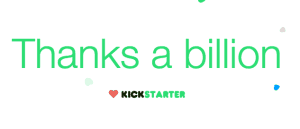 Sometime in the hours during the night of March 3, 2014, crowdfunding leader Kickstarter hurdled past the $1 billion mark in crowdfunding pledges.  An incredible mile marker for the company, as well as the industry, which still remains in the early years of development.  On the day Kickstarter launched, April 28, 2009, the site captured just $1,084 in pledges for 7 projects.
Founded in 2009 by Perry Chen, Yancey Strickler and Charles Adler, the crowdfunding platform quickly caught the attention of the thousands of individuals and small companies looking to raise funding for creative projects.  With seed funding from Union Square Ventures, along with several well known angel investors, Kickstarter has grown to become iconic within the nascent industry of crowdfunding.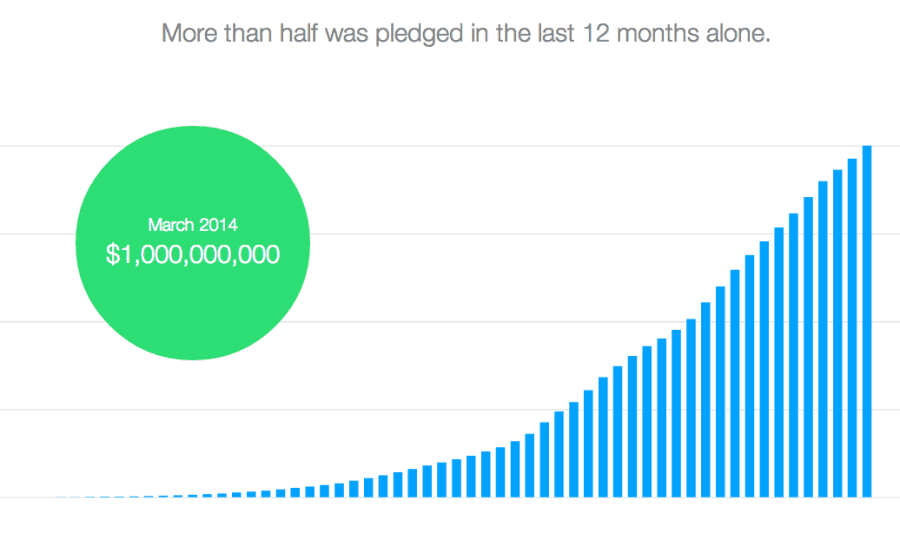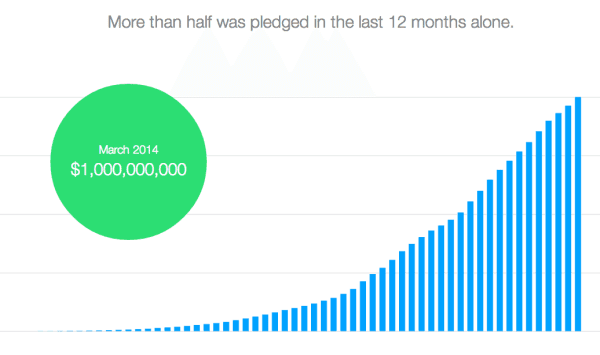 The $1 Billion in pledges represents contributions from over 5.7 million individuals with more than half of that amount being pledged in the last 12 months representing a dramatic growth trajectory.  Backers have originated from virtually every country on the planet – with the majority originating in the United States.  The top funding countries are as follows:
United States: $663,316,496
United Kingdom: $54,427,475
Canada: $44,913,678
Australia: $31,776,566
Germany: $21,607,047
France: $10,131,159
Japan: $7,139,419
Sweden: $7,150,257
Netherlands: $7,033,026
Singapore: $6,710,981
Approximately $619,000,000 has been pledged by return backers – those supporters who have used the platform to support projects more than one time.
The top funding categories on Kickstarter have remained fairly consistent with Games, Video & Film, and Design taking the top three spots.  Technology is in the fourth position.
Successful Dollars for these four categories are in the amounts of:
Games:  $189.84 million
Film & Video:  $163.91 million
Design:  $125.11 million
Technology $100.61 million
The overall success rate for project funding has remained a steady 43.55%.  The most successful category for funding is "Dance", at 70.36%,  which is also the single smallest category as defined by Kickstarter.
The most funded projects have generated global recognition, becoming emblematic for the new form of finance.  The top four projects to date on Kickstarter include:
Pebble Smartwatch:  $10,266,845
OUYA Video Game Console:  $8,596,474
The Veronica Mars Movie Project:  $5,702,153
Torment – Tides of Numenara:  $4,186,927

The incredible success in funding in these diverse categories such as film and technology have caused entire industries to re-think their funding process.  Validation from a wide, committed audience, prior to product launch is now viewed as a more effective approach, in many respects, for creating a successful venture.

While these numbers represent the beginning years of crowdfunding, many industry watchers expect the advent of investment crowdfunding to further boost this disruptive innovation creating a new paradigm for efficient allocation of limited resources.  While it is unclear as to whether or not Kickstarter intends on broadening their approach to incorporate investment crowdfunding, what is known today is their platform has created a dynamic and much needed process for funding unique projects on a global basis.

Sponsored Links by DQ Promote