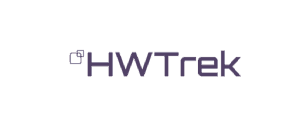 HWTrek, a crowdfunding site and digital community for digital electronics, is now accepting applications for its HWTrek Asia Innovation Tour, taking place April 8-9, 2014 in Taipei and April 11-12, 2014 in Beijing, China. The tour will offer hardware creators and startup organizations across the globe an opportunity to become better acquainted with the ecosystem of manufacturers and suppliers in Asia, including those that build products for technology leaders such as Apple, Sony and Nest.
HWTrek will award 15 selected creators with airfare sponsorship, hotel accommodations and a chance to gain additional, firsthand insight into the hardware manufacturing process in Asia. Attendees will be given the opportunity to tour facilities and view the assembly lines of some of Asia's most prominent, billion-dollar manufacturers, including Taiwan-headquartered Foxconn.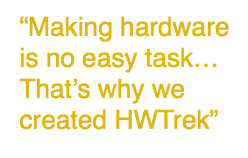 Applicants for HWTrek's Asia Innovation Tour, may register as a project creator on HWTrek and present your hardware idea as a project draft. HWTrek requests that a screenshot of your project draft is emailed to [email protected]
Applicants must meet the following criteria for consideration:
The application process is open to hardware creators and startup organizations that can present a simple, working prototype of wearables and Internet of Things hardware inventions; and
This working prototype must fall under one of the following categories: Wearables; Industrial Applications; Sports; Toys / Games; Cameras / Audio & Video; Family / Home Automation; Mobile Device Accessories; Auto; or Health and Science.
The deadline for the application is March 23, 2014.
HWTrek remains committed to supporting inventors and small startups in bringing their hardware innovations to market. The company's recently enhanced website is an open and neutral community platform that enables inventors to showcase their latest technologies and solutions and tap design and manufacturing experts in regards to product design and manufacturing, successful crowdfunding campaigns and the trademarking process to help bring their product ideas to fruition.
Related articles across the web
Sponsored Links by DQ Promote