As part of Vimeo's celebration of their one year anniversary announcing Vimeo On Demand, the company is announcing a $10 million investment fund for creators selling their work directly online. The funds will be used to provide creators of all levels and genres direct financial support and access to online marketing services—including website development and translation services—in exchange for distributing their content on Vimeo On Demand.
"Building on our early content investment programs, we're excited to announce this broad expansion of resources to support creators," said Kerry Trainor, CEO, Vimeo. "The direct distribution movement gains momentum every day, and we are fully committed to empowering creators with a vibrant alternative to the ad-dominated online video ecosystem for monetizing content."
The $10 million fund will include the following programs:
Expansion of Crowdfunding Program: Vimeo is expanding on its crowdfunding program announced at the 2014 Sundance Festival by extending access to part of its $10 million fund to select titles that have successfully raised $10,000 or more through a leading crowdfunding platform in exchange for an exclusive window on Vimeo On Demand.
Expansion of Film Festival Program: Building on its successful 2013 Toronto Film Festival program, Vimeo will use the $10 million fund to offer guaranteed funding in exchange for an exclusive distribution window to any film that has premiered at one of the 20 leading global film festivals throughout 2014.
Expansion of Title and Catalog Acquisitions: Vimeo will work with filmmakers and distributors to accelerate its investment in quality individual titles and catalogs suited to Vimeo's unique audience.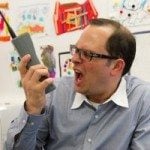 Vimeo PRO Grants: In addition to direct financial support for exclusive distribution partnerships, filmmakers that have successfully raised $10,000 or more through crowdfunding or have had a film premiere at one of the 20 leading global film festivals in 2014 will be granted one year of Vimeo PRO for free with distribution on Vimeo On Demand.
"Since the launch of Vimeo On Demand we have seen success across a wide range of content from narrative to documentary, action sports to education, series to instructional video," said Greg Clayman, General Manager, Audience Networks. "Vimeo On Demand is a powerful new path that enables creators worldwide to charge a premium for their content uninterrupted by ads they don't control."
Demonstrating its commitment to compelling content, Vimeo is proud to host a screening of 'The Internet's Own Boy: The Story of Aaron Swartz' and the world premiere of DamNation presented by Patagonia in the Vimeo Theatre at SXSW in the Austin Convention Center.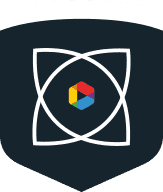 Directed by Brian Knappenberger, 'The Internet's Own Boy,' follows Internet activist and programming pioneer Aaron Swartz from his teenage emergence on the Internet scene and involvement in RSS and Reddit, to his growing interest in political advocacy and the controversial actions he allegedly took in downloading nearly four million academic articles from the online service JSTOR. Vimeo will be powering the film's website when it's released later this year. The screening will take place on Friday, March 7 at 6:30pm in the Vimeo Theatre.

Presented by Patagonia, DamNation takes viewers through an odyssey across America that explores the sea change in our national attitude, from pride in big dams as engineering wonders to the growing awareness that our own future is bound to the life and health of our rivers. Directed by Ben Knight and Travis Rummel and produced by Matt Stoecker, the film explores the shift in the national conversation and consciousness around dams and how they affect the health of our ecosystem, rivers and wildlife. The world premiere screening of Damnation will take place on Monday, March 10 at 4:00 pm in the Vimeo Theatre and available exclusively for pre-order starting today on the DamNation website through Vimeo On Demand. The film will be released in June on the platform.

Vimeo On Demand is the quality direct distribution solution that enables creators to sell work on their own terms. Since launch, creators have uploaded over 6,000 titles to Vimeo On Demand across a broad range of subjects. Through Vimeo, creators are able to choose their price, viewing format (stream or download), and geographical availability while retaining full ownership of their work. Vimeo also offers in-player transaction support, allowing creators to sell their work on their own sites or embedded across the web.

This entry was posted in General News and tagged aaron swartz, brian knappenberger, damnation, film, greg clayman, kerry trainor, kickstarter, sundance, sxsw, the internets own boy, vimeo. Bookmark the permalink.

Sponsored Links by DQ Promote