This past week, Reddit did something previously unthinkable yet again, and it's thanks in part to a crowdfunding campaign. At an upcoming NASCAR race at Talladega, Josh Wise's #98 car will don Dogecoin livery. Yes, Dogecoin… the niche cryptocurrency created by a marketing junkie and an IBMer and currently trading at a fraction of a penny per. The Dogecoin car will share the track with sponsors like Target, Dr. Pepper and McDonald's.
So racing. Much octane. Wow.
.@Josh_Wise + @reddit + @dogecoin = much sponsor Say what? http://t.co/2ML83gZv27 pic.twitter.com/dG4Oot04Tr

— NASCAR (@NASCAR) March 27, 2014
So how did this come to pass? Via a crowdfunding campaign that was pushed on Dogecoin's subreddit. Furthermore, there's now a contest of sorts to see who can design the best livery. The crowd didn't just fund it… they're providing the art. In the words of famed auto journalist Chris Harris, this is "a new thing."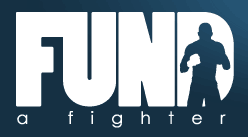 NASCAR is just one of many fronts where crowdfunding is currently disrupting traditional means of funding sports figures and their efforts to win. The ever-growing world of MMA is said to be under a sponsorship crunch. Where there is a crunch for money, crowdfunding usually isn't far behind. Mixed Martial Arts is no exception, and a new platform called FundaFighter was launched to help fighters crowdfund cash so they can focus on winning fights. As is often the case, there are various cultural difficulties involved. Fighters tend to be self-starters and it can be hard for many to accept a hand out, but
"As we all know, MMA isn't something where you can make a lot of money in the lower ranks," [Invicta FC's Charmaine Tweet] said. "So it was a great way to tell people, 'Hey, if you want to help me, here's how you can.' Even that little bit of extra money makes a huge difference."MMAJunkie.com
Consider also the now-ubiquitous campaign to send the Jamaican Bobsled Team to the Sochi Winter Olympics. Three sports, three examples of how athletes are crowdfunding to fill the gaps.
This seems to be a trend, and the world of sports dovetails nicely with what the crowd is often seeking when backing a campaign. It isn't always about the latest tech widget or gizmo. Sometimes it's all about the experience, about feeling closer to the action. That's exactly what backers will be experiencing come the Aaron's 499 at Talladega on May 4th.
Have a crowdfunding offering you'd like to share? Submit an offering for consideration using our Submit a Tip form and we may share it on our site!