Sori Brewing, a Finish – Estonian startup craft brewery, is going the equity crowdfunding path to finance their small company.  Following the lead of pioneer trailblazer BrewDogs – who famously could not find money to expand their business,  the young company raised over €100,000 their first week.  In a recent update that number had surpassed  €360,000.
Finland has exceptionally high beer taxes and some of the strictest regulations in Europe.  One example of the challenges the young company faced in Finland was the fact that breweries aren't allowed to sell beer on premises. Furthermore beer over 4.7% alcohol is only allowed to be sold in government owned, monopoly liquor stores.


Instead of setting up shop in their home country, they voted with their feet, and are building their brewery in neighboring Estonia where the crush of government oversight is not so severe.
Explaining their vision on the Sori website the small company stated;
If you want to invest in your own brewery and to own your part of the growing craft beer community, this is for you. Because we are not just beer geeks but business geeks as well, we understand what investors grave.  That's why we promise a proper return on investment. Of course, the stock itself gains value over time but if everything goes smoothly, we plan to pay some dividend after the third full production year for all shares. We are an independent brewery, so we don't let the big guys to take us over and we have no plans of cashing out. Sori is not a public listed company, but you are free to sell your shares anytime.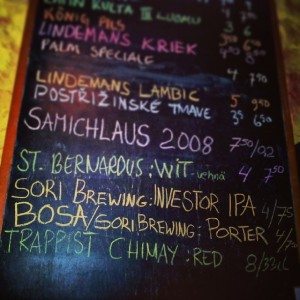 To date, Sori Brewing has brewed their beers in local Finnish breweries and sold them in Finnish craft beer restaurants. The initial demand has far exceeded their expectations and all batches have been sold out in less than a week. The first Sori products have been inspired by the crowdfunding campaign and named such as Investor IPA, Investor Porter and Investor Double IPA.
Sori Brewing is raising capital for the initial investment in the company. This is in contrast to the equity crowdfunding project by Scotland based BrewDog whose company was more established.  BrewDog has now run three highly successful "Equity for Punks" crowdfunding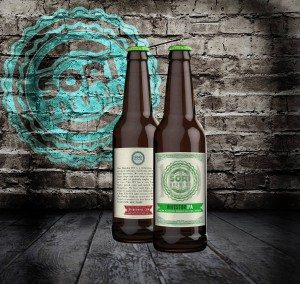 campaigns.  Sori is in startup mode so they are looking for seed funding to set-up shop in Estonia.
Sori Brewing claims their mission is to brew 'serious beer for not so serious people'. The brewery promises to produce world class craft beer for beer connoisseurs and people who are bored with the ordinary bulky lager, that Scandinavians are used to consume.
Sori Brewing was founded by three students in their twenties with business and microbiology backgrounds.The three founders are Pyry Hurula, Heikki Uotila and Samu Heino – each with a unique perspective on the beer business.
The small company has put together an impressive portfolio of advisors to aid them on their odyssey.  Some of their mentors include Janne Lihavainen, CEO of the Estonian Prisma Peremarket, Sami Lappalainanen, the "godfather of beer culture in Finaland", Mirko Lännenpäa and Arto Vallin.


This funding round is scheduled to end soon – so if you are interested in becoming a part of this young startup you should move quickly.  The company has ambitious plans to expand in other European companies – and soon enough the United States.
Have a crowdfunding offering you'd like to share? Submit an offering for consideration using our Submit a Tip form and we may share it on our site!