Knowledge Peers, and their Alternative Funding Network, released some internal research on alternative finance and crowdfunding last week.  In a report titled; "Crowdfunding Industry Report: Investor Preference Report", Knowledge Peers shared some insight into investor perception in the United Kingdom.  The survey was based on 250 individuals who regularly invest in a wide range of platforms.
This is the third in a series of research reports targeting the "SME funding gap".  As may come as no surprise their data indicates that SME's see equity crowdfunding and P2P lending as viable options.  Their findings also clearly show demand and interest from private investors who want to see the market develop.  There is much excitement about investment crowdfunding and the fundamental change in investor perception "who are often fed up with the traditional way of doing things".  The changes are exciting and clearly disruptive.
P2P investing is the larger segment of the broader crowdfunding category.  "In the P2P lending model investors really are starting to find what they want even if there is risk".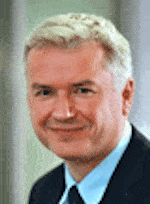 Chris Dines, Knowledge Peers CEO stated that his two largest takeaways from the finders were;
Investors ENJOY THE EXPERIENCE of alternative investing, when compared to other routes. They spend a LOT of timing on the platforms – analysing, assessing, utilising their business skills, asking questions, raising issues on forums. They have plenty of "issues" – but also appreciate that this is a developing market.

Some 85% of investors expect to do MORE next year – on a sample of 250, that's pretty amazing. Perhaps all those pensions funds will move from annuities to SME debt portfolios as well (that's a joke, though might have an element of truth in it!).
Additional data points include:
Investors find that the investment experience and far more satisfying compared to their traditional investment activity. Investors expect to increase their investable funds via a platform, in the coming year.
In 2013, 14% felt that their alternative investments yielded much higher returns than their traditional ones, while 44.5% felt the yield would be some-what higher.
75%of investors viewed a greater financial return possible compared to their traditional investments when utilising alternative models.
Investors who are active in the alternative funding space are predominantly male (only 9.1% of respondents were female) and 71% were over 50 years old.
32% of respondents identified as NEITHER sophisticated nor high-net worth, but they correlated with the under 50 subset, and overlapped almost entirely with the 3% of investors who were under 30.
50% of investors identified themselves as aggressive investors with respect to a small portion of their portfolio.
23% identified as 'aggressive investors with their total portfolio'.
26% identified as 'conservative' investors.
92% of investors believe that the platform is responsible for the veracity of information provided by SMEs on their portal, and further, that they have performed due-diligence to ensure this.
88% of equity users affirmed that the platform is responsible to shareholders, and 93% believe that the platform is an active provider of investor protection.
54% of equity investors DO NOT take the information provided by the SME at face-value, so 62% fact checked and verified the information provided. With respect to the shareholder agreements, 76% look for terms protecting aganist, 53% for management remuneration, and 73% ask their own questions via the forums provided or directly to the SME in question.
70% of equity investors performed additional independent due-diligence before investing. 65% of them looked at the additional due diligence on the background of key players within the business, and 46% reviewed the commercial viability of the business.
Debt-investors look closely at a business available accounts (46%). The caveat to this relates to the auto-bid lenders, who are not able to perform specific due-diligence to individual investments. In their cases, they rely heavily on the platform to ensure that checks are in place.
SEIS and EIS tax schemes ranked high for equity investors both as a motivating factor (for possible investments) and as a risk-minimizing tool. In the case of the equity investors, a near 100% made use of a scheme or pledged funds to a business that fell into the EIS or SEIS category.
For debt players, 47% have already been taxed on their lending activity, with 52% having yet to do so. This indicates that, in the past year, we have seen a large influx of new lending activity, as they have yet to be taxed.
The data above is from the executive summary so for those of you so inclined more information is available directly from Knowledge Peers.   

While investment crowdfunding is in its infancy clearly both investors and SME's see this new form of finance as a unique, compelling and growing opportunity.

Sponsored Links by DQ Promote