Today at the Singapore Crowdsourcing Week conference, were discussions about digital currencies and there relative advantages. These discussions touched upon how digital currencies fit with crowdfunding operations. The panel gathered; Alexis V Nicosia of Seedcoin, James Cox of Ripple and David Moscowitz of Coin Republic.
Seedcoin is a Payment mechanism that also enables anyone to retrieve cash out of an ATM machine. Coin Republic is a Bitcoin account and transfer service, as well as a physical Bitcoin wallet at the same time (using paper print or a mobile app). Ripple is a new venture in money transfer that leverages user credibility at its core to validate money transfers.   According to the company, very soon they will enable trading anything on Ripple.   As stated by Moscowitz; "For instance sell company shares over the Ripple and using digital currencies"
Panel participant Alexis Nicosia commented;
"As Bitcoin grows, there will be more demand for it: Particularly because people will need to spend the Bitcoins. The discussion went on to review the risks and threats for digital or crypto currencies. The panel of speakers all said risks are well managed through their platform checks and through the inner checks made by the user community."
Ripple stated, it is up to the merchants to define the currency they want the transaction to be denominated.  Every coin system will have a block chain record of transactions that provides accountability. Ripple is a trust network, like how the rest of the digital coin world works. It builds upon what is effective: peer to peer trust networks.
About crowdfunding, the speakers mentioned some crowdfunding platforms already accepting Bitcoin and indicated more are likely to accept digital currencies in the very near future. They would like to see more models using digital currencies and reward plans as an incentive system for crowdsourcing services.
In conclusion, the session echoed other voices in the conference saying that new digital services enable many more flexible ways to reward the crowd for their time and for their investments.
________________________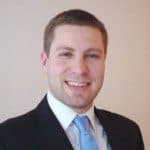 Lionel Slusny is an expert in Capital & Risk Management, New technologies for finance operations and front office systems. He has supported several leading players in financial services across Europe. He has more than seven years of experience in finance and strategy consulting, and has worked for companies such as Oliver Wyman & Co. Prior to consulting, he was a Risk Analyst for a NIB Capital Benelux and was part of the team that restructured its derivatives operations in 2004.  Lionel is on the Executive Board of the European Crowdfunding Network (ECN).  He holds a MSc. in Management and Finance from Solvay Business School and City University of London.

Sponsored Links by DQ Promote