London based Assetz Capital Shares Insight into Fast Growing Peer-to-Peer Lending Sector.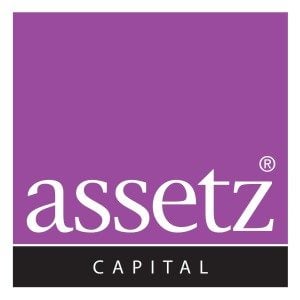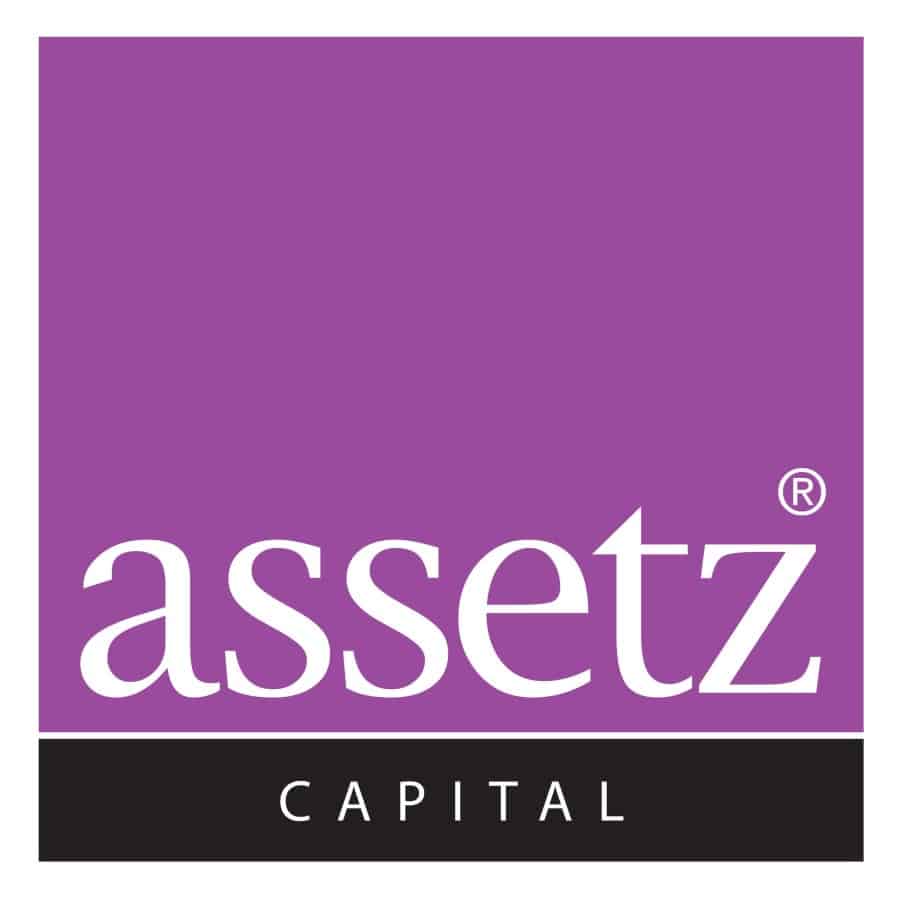 During my time in London, in addition to touring Westminster Abbey and the National Portrait Gallery, I was fortunate enough to speak with Stuart Law and Luke O'Mahony of Assetz Capital plc who explained the state of P2P lending in the UK and their unique model. P2P stands for peer-to-peer and means lending from an ordinary person to another person (non-entity). Additionally, people have also adopted the term to include lending from an ordinary person to a business or real estate project. This is also referred to as P2B or peer-to-business lending. Whatever you want to call it, it is a £1 billion industry in the UK alone. Assetz is finding its niche in this industry with fixed rate secured business and property loans.
Genesis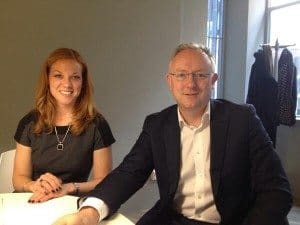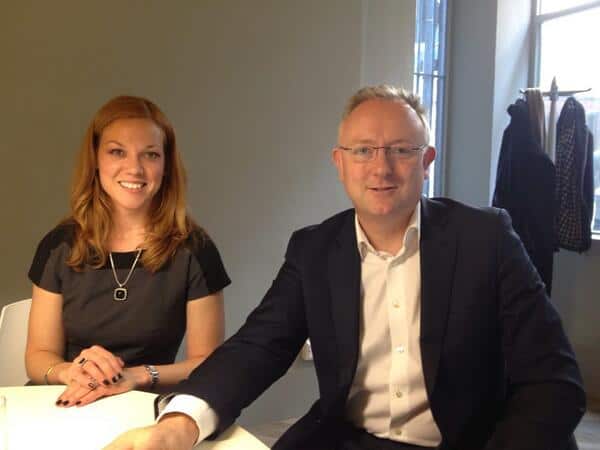 Assetz really congealed in the heart of the economic crisis when the need for nontraditional capital sources was intensely apparent due to banks becoming "zombie lenders," as coined by Stuart, and simply going through the motions rather than attempting to effectively deploy capital. In addition to the purse strings tightening and a general deleveraging across the country, interest rates plummeted, leaving investors without an adequate vehicle to park their capital. Stuart saw the obvious need when companies with significant valuable assets were unable to acquire loans, and he and his team set about developing a lending model that would disintermediate the traditional bank model and allow access to a broader base of both borrowers and lenders.
Assetz used the recession to its advantage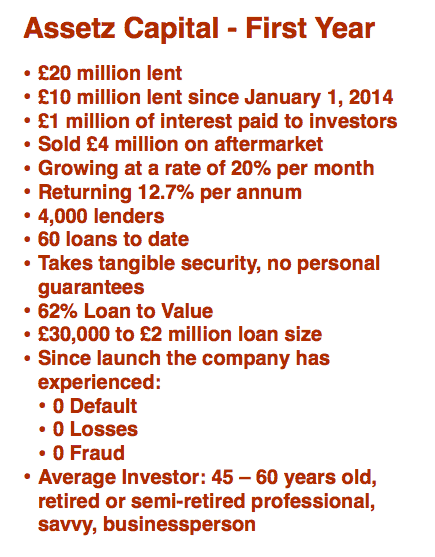 In a lemonade out of lemons fashion, Assetz took advantage of the recession to assemble a highly skilled team of out of work and likely disenchanted finance and lending professionals. One such recruit was chairman Paul Moore, better known as the "HBOS Whistleblower" who publicly stated the misdeeds within Halifax Bank Of Scotland that led to its £40 billion collapse. In addition, Assetz was able to source seasoned underwriters and relationship managers who had been pensioned off or let go due to economic conditions and public sentiment regarding the banking industry. These professionals are now working to change the very system they were once a part of.
Lending Procedures
Assetz' lending model is unique in several ways. Assetz lends only to businesses or real estate projects.  Assetz lends only on a secured basis and usually with real property and occasionally other hard assets as collateral. Assetz uses a fixed rate (12.7% average) and not the reverse auction pricing method employed by some other platforms. Assetz also employs some fairly rigorous diligence procedures including a face-to-face visit to every borrower. From a security standpoint Assetz prefers real property but will accept other hard assets as collateral in certain cases and averages a 62% loan to value ratio, which is high for even traditional bank standards. Assetz has also developed a secondary market through which loan holders can buy and sell their interests. Assetz has facilitated £4 million of purchases/sales through it s secondary market thus far and charges no fees for this service.
Debt vs. Equity Regulation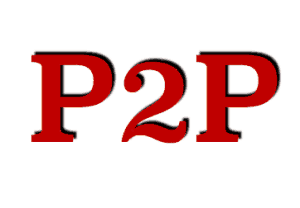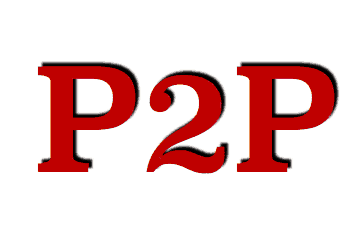 On to regulation, a topic near and dear to my heart. When asked about the "free-for-all" (my words) state of P2P regulation, Stuart explained that the FCA's "light touch" (his words) made sense. He did this by contrasting equity crowdfunding, which is more heavily regulated, to P2P lending. In equity crowdfunding the risks are much greater than P2P due to the lack of security, the total illiquidity of the investment and the fact that the market focuses on start-up companies which are inherently risky and the majority of which ultimately fail. Stuart noted that equity crowdfunding activities were more adequately characterized as speculation rather than investing. On the other hand, P2P lending provides liquidity in the form of interest and amortization payments, ultimate maturity and the secondary market Assetz has developed;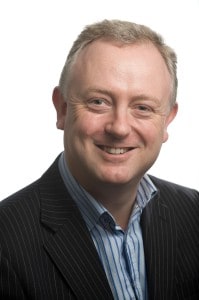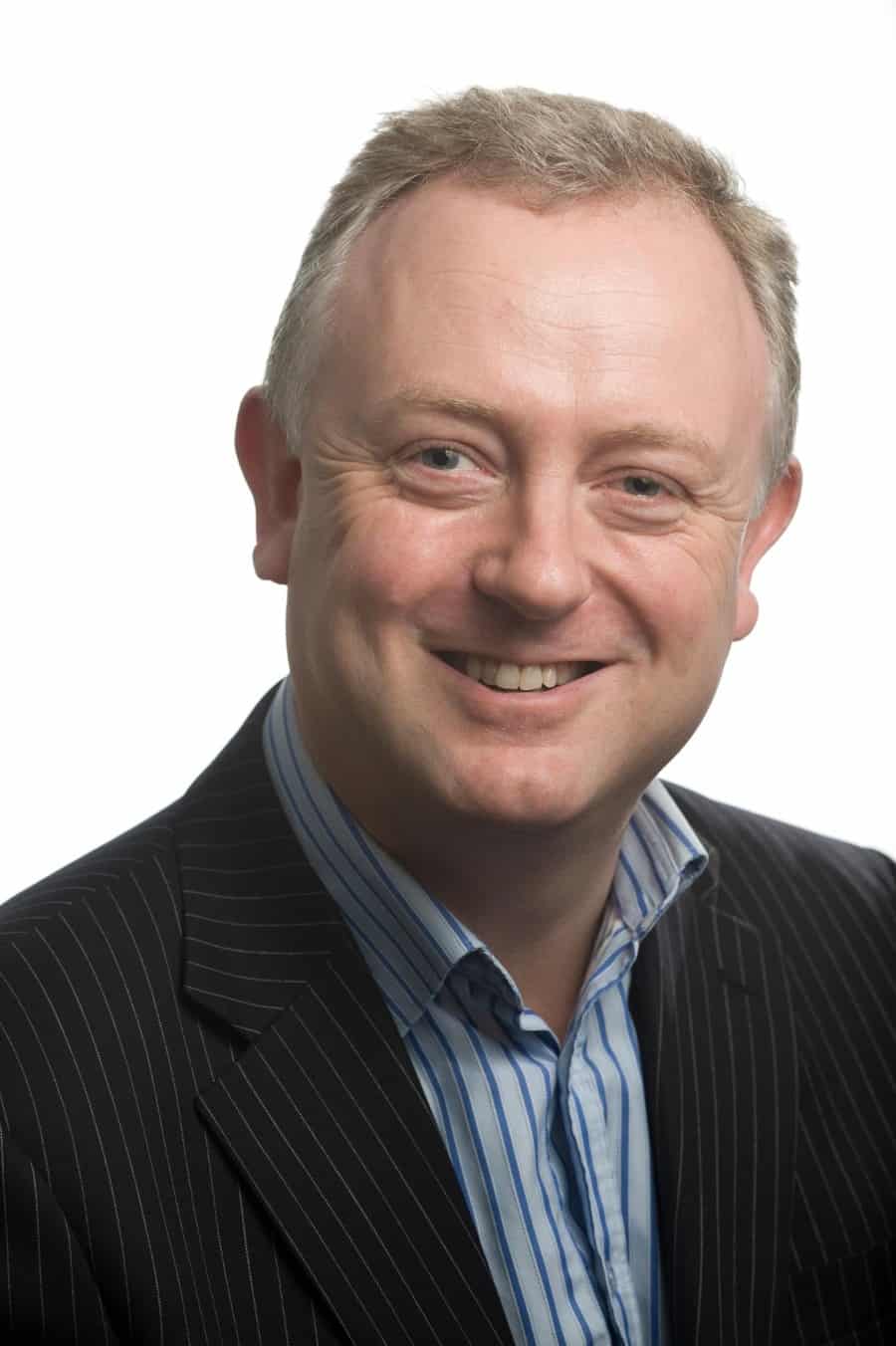 the borrower has a knowable operating history and payment track record and most importantly, the lender has the security to foreclose upon in a failure scenario. This explains the more lenient regulations with respect to P2P lending and the ability to accept investments from retail investors and not only accredited investors. P2P does not, however, have the benefit of the Enterprise Investment Scheme "EIS" and the Seed Enterprise Investment Scheme "SEIS," whereby investors can deduct 50% of certain qualified (crowdfunding) investments from their annual income tax, pay no capital gains on any appreciation, and if the business fails, they can deduct a portion or all of their investment, which is available only for equity crowdfunding.
One area where regulation does exist is in the marketing materials used and the way the P2P platforms present themselves. Such platforms cannot claim to be banks or savings institutions and cannot mislead people into thinking their investments are guaranteed by the government insurance scheme as they would be in a bank.
Traditional Banks vs. Peer to Peer Lending
One exercise that Stuart inspired me to conduct is a comparison below of some of the features of the traditional banking system to the P2P lending model. While not apples to apples, I find the comparison insightful and hope you do too.
Stuart estimates Assetz will be lending between £30 and £40 million a month by the end of this year and sees P2P lending as "here to stay," with the platforms becoming the financial institutions of the future. Hopefully they will do a better job than HBOS.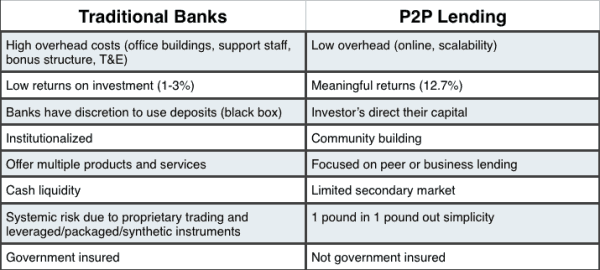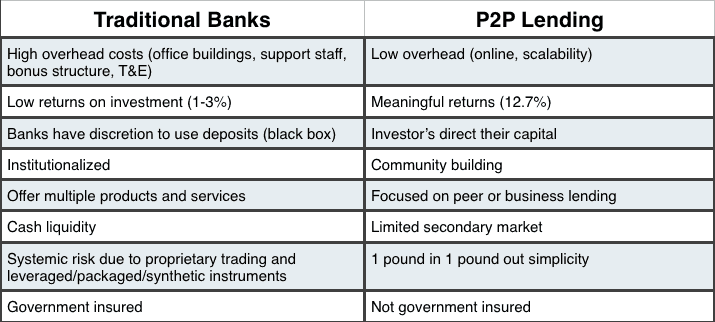 __________________________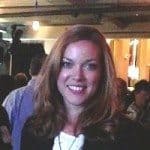 Georgia P. Quinn, a senior associate in Seyfarth Shaw LLP's Corporate department, has spent her career representing public and private companies and investment banks in a wide range of capital markets transactions, including registered offerings and private placements of debt, equity, and hybrid securities. Over the last year, Ms. Quinn has led Seyfarth's Crowdfunding Initiative, helping clients stay at the forefront of the enacted and proposed SEC regulations. Georgia has conducted webinars, presented to the New York State Bar Association's Securities Law Section and the Business Law and International Sections, has been featured on Crowdfund Insider and has been invited to chair a panel on Crowdfunding for the American Bar Association in April. All views and comments above are strictly her own views and do not reflect the opinion or position of Seyfarth Shaw.
Related articles across the web
Sponsored Links by DQ Promote