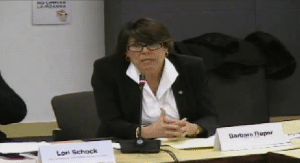 The Investor Advisory Committee (IAC) meeting was held last week on April 10th at the SEC.  The agenda, previously published, indicated the IAC would address retail crowdfunding and review their recommendations as part of the rule making process.
The meeting started with SEC Chair Mary Jo White opening up the committee gathering.  The other SEC commissioners were also present – some delivering prepared remarks and others just making an informal statement.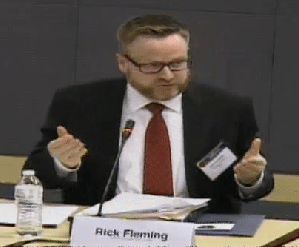 Rick Fleming, former NASAA counsel, was introduced in his new role as Investor Advocate.  He will also become part of the Investor Advocate Committee as part of his new responsibilities.
Fleming, a well known presence in the halls of the SEC for many years, delivered prepared remarks thanking the participants and acknowledging his new role and the approach he will take.  Fleming spent the majority of his time at NASAA working on the various portions of the  JOBS Act.
About 45 minutes into the morning session the committee reviewed the IAC recommendations regarding retail crowdfunding.  Committee member Barbara Roper iterated the various recommendations and presented them to the committee (embedded below).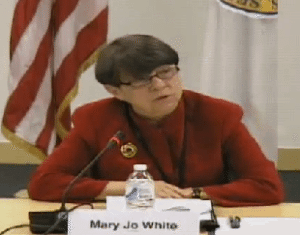 For crowdfunding industry participants this session is worth a watch.  The IAC stated, "this market can only survive if investors view it as fair and a reasonable chance of profiting".  Roper commented on the importance of crafting regulations that provide investor protection without killing the marketplace.  She made mention of the "wisdom of the crowd" alongside the "madness of the crowd".  Noting these types of investments are some of the riskiest – the committee wants to protect the unsophisticated investors who may want to invest in this new type of security.
The two sessions are embedded below in their entirety.
_________________________
Morning Session of the Investor Advisory Committee – April 10, 2014
Afternoon Session of the Investor Advisory Committee – April 10, 2014
"

____________________

[scribd id=218133204 key=key-tevdgavuhs1ndmyh5v mode=scroll]

Sponsored Links by DQ Promote