With just over a day to go in their crowdfunding campaign on Kickstarter, the Pono Music player now stands over $6 million with contributors number over 17,600.  The 35 day project is now firmly anchored in the number 3 position as one of the top campaigns on the global crowdfunding platform.  While easily besting the Veronica Mars film, challenging Ouya in the number 2 spot seems out of reach as Ouya closed at over $8.5 million back in 2012.   The majority of backers have locked into receiving one of the "righteous" digital music player that promises to provide a music listening experience far superior to the ubiquitous iPhone or Android devices.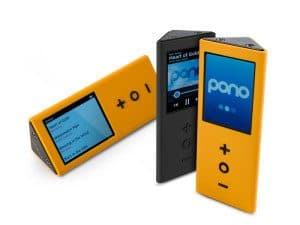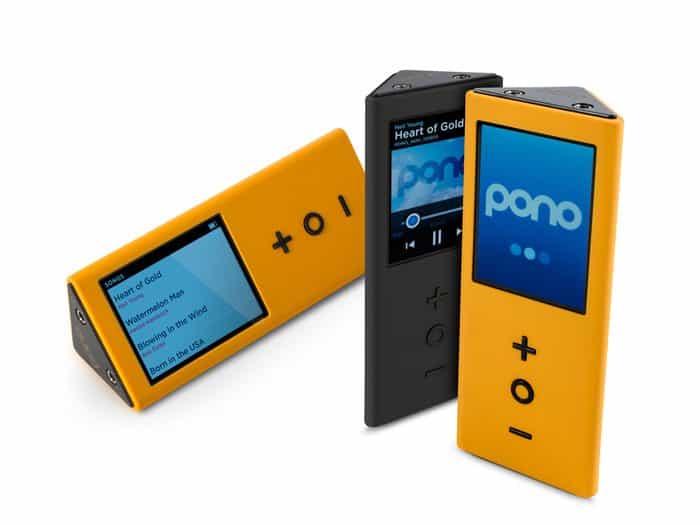 As the campaign evolved additional perk levels were added and adjusted aiding in keeping momentum moving forward.  Additional VIP dinner parties with rock star legend Neil Young were added to accommodate backer interest.  Currently there are multiple events in New York, Chicago and one in California.  The VIP dinner in California, to be held at the Half Moon Bay Ritz Carlton sold out.  Thirty contributors purchased a perk at $5000 each to be able to book a seat at this event.
With the fundraising project nearing the end, campaign organizers – including Neil Young – posted an update:
Pono means righteous. It is a Hawaiian word, the one, the pureness. On behalf of Pono, we thank you for helping us give music a voice. You have helped to set the stage for a revolution in music listening. Finally, quality enters the listening space so that we can all hear and feel what the artists created, the way they heard and felt it.
This is done when the artist makes the best available, wanting to share it with you. It happens when the artist lets you hear and feel more than what is on your CD or MP3 of any song. CDs and MP3s are derived from the original masters, and now, with the PonoPlayer, you can finally feel the master in all its glory, in its native resolution, CD quality or higher, the way the artist made it, exactly. That's the beauty of Pono.
It's been a long time coming. It was not easy getting this far, but you made it happen by supporting Pono's vision for better listening. We have been working with the labels, with the artists and producers, and we will continue to do that. We go to the source to find the best and bring it to you. Pono wants to preserve the history of music, in all of its beauty and expression, for all time. Forever.
There is a way to do this right, and we are going to do it. We will be sharing how we will do this with you over the next few months, while we build your first ever PonoPlayers. We are going to do some revolutionary things. We will make music available in a way that has never been done, a way that allows for constantly attaining the best listening experience.
Thank you to the artists, the recording companies, big and small, and most of all, thanks to you music lovers for making this happen with your amazing support.
Thanks for listening,
Neil Young & the PonoMusic team.
Have a crowdfunding offering you'd like to share? Submit an offering for consideration using our Submit a Tip form and we may share it on our site!