When you're a prominent equity crowdfunding platform, how do you raise a Series A? You get a bunch of venture capital firms to hop into the round and open a portion of the raise to the crowd, which is precisely what SeedInvest has done. Better yet, they're crowdfunding on their own platform. SeedInvest is calling it a first; It's the first time a US-based equity crowdfunding platform has raised money for itself using its own technology.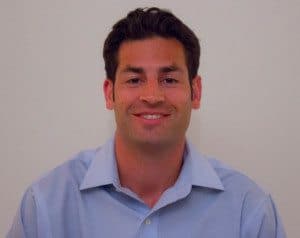 SeedInvest is seeking a total of $3 million for their Series A, $2 million of which has already been raised from VC funds including Scout Ventures, Great Oaks Venture Capital, Avenue A Ventures, Krillion Ventures and Archer Gray. The remaining $1 million is open to accredited investors via a listing page on SeedInvest's platform. (Cue the general malaise re: this round not being open to non-accredited investors)
As a crowdfunding platform, SeedInvest facilitated over $2 million in investments in the month of March. Transaction volume was up 350% in Q1 2014 over the previous quarter.
SeedInvest remains focused on Rule 506(c) raises as – like so many crowdfunding platforms – they wait for equity crowdfunding rules to be finalized by the SEC. The platform was co-founded by Ryan Feit (pictured) and James Han and is based in New York City.
Seedrs took the same approach to fundraising in the UK, having raised over £2 million for themselves. They broke a UK equity crowdfunding record in the process.