Equity crowdfunding platform Crowdcube has  been supportive of the new Financial Conduct Authority's (FCA) regulatory approach to crowdfunding.  There is a fine line to walk in applying regulations to a new, emerging industry.  Any student of the political process will be able to site examples where the rules ended up killing the potential of a new opportunity – either by design or chance.  In the United States crowdfunding industry watchers are expecting several announcements this year from the SEC that will impact the future of crowdfunding – determining whether it thrives or withers.  Of course elected officials could swing back around and try and fix things but isn't it easier to get it right the first time?
Regardless – the UK has gone through the process and many, not all, have lauded regulators for their  approach.  Crowdcube has announced they have now implemented the required changes.  In a recent posting by Luke Lang shares their perspective and explanation of the new regulations in plain english about who can invest:
Everyday Investors:
Anyone can become an Everyday Investor. You just need to agree to not make more than 10% of your investments (including savings, stocks, ISAs, bonds and property excluding your primary residence) into company shares that cannot easily be sold, such as the ones listed on Crowdcube. This is why the Financial Conduct Authority refer to them as 'Restricted Investors'. Everyday Investors are the 'crowd' and the majority of investors will fall into this broad category.
Advised Clients:
An 'Advised Investor' is someone who has an FCA regulated advisor, perhaps an Independent Financial Advisor (IFA), and will receive advice from them about each investment they make on Crowdcube.
Self-Certified Sophisticated Investors:
This group is for people who have invested in more than one unlisted company (including via Crowdcube) in the last two years or been a member of a business angel syndicate or network for at least six months.
High Net Worth individuals:
If you earn more than £100,000 a year or have net assets of more than £250,000, the High Net Worth category is probably applicable to you.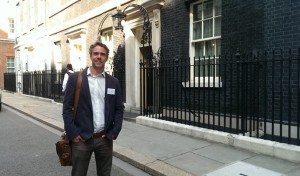 Lang continues to state that some of these changes have created challenges for other platforms.  Specifically;
"It was disappointing – for the industry – that the changes in regulation were not good news for all equity crowdfunding players and resulted in restrictions that prevented ordinary people from investing on their platforms. The two categories that allow ordinary people to invest on Crowdcube do not apply to all equity crowdfunding platforms. For example, seed equity crowdfunding sites that always operate 'Unregulated Collective Investment Schemes (UCIS)' (or act as a middleman or Nominee for investors) remain restricted and are ONLY allowed to deal with professional clients, high net worth individuals and sophisticated investors following the consultation."
Sponsored Links by DQ Promote