Trillion Fund, the UK based renewable energy crowdfunding platform which claims Dame Vivienne Westwood as a supporter, now has a new shareholder in Albion.  In exchange for aiding the crowdfunding platform to take their service to the next level Albion now has equity in Trillion.  The updated platform is expected to go live in Autumn of 2014.
Founded in 2011, Trillion Fund is primarily a debt-based crowdfunding website with a focus on renewable energy projects, enabling people to lend to solar, wind, hydro and biomass project developers and receive their returns back at intervals until the end of the loan term, when the capital is also repaid.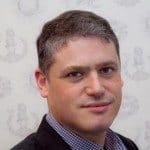 The move comes on the back of a second round of investment in Trillion Fund by Dame Vivienne. Trillion Fund provides a new way for people to invest in clean energy infrastructure, offering loans and shares in renewable energy projects to enable a new generation of investors to do something good with their money.
Jason Goodman, Founder and CEO of Albion, commented:
"Trillion Fund are a disruptive business looking towards the future and we're thrilled to be partnering with them to change the way people invest."
Albion is the agency behind online social success story giffgaff, and has considerable experience in disrupting the financial sector through working with Funding Circle and Wonga. They currently are the agency behind comparethemarket's user experience, having recently launched the company's first app "Snapt".

Julia Groves, managing director of Trillion Fund and Chair of the UK Crowdfunding Association, said:
"It's fantastic for us to be able to benefit from Albion's considerable talent and expertise in creating unparalleled online experiences. Our business concept and experience in the renewable and financial sectors combined with Albion's creative genius is a match made in online heaven."
Crowdfunding is an alternative to the banks for businesses and projects looking to raise money. It involves large groups of people putting small sums of money together until a target is reached. In return, they hope to receive interest, an increase in the value of their share capital or a reward.