Peerform, a peer to peer lending company, has shared they have signed an agreement with Looking Glass Investments (LGI) to utilize their loan analyzer .  Launched earlier this month, the Peerform Loan Analyzer is an alternative methodology for assessing the creditworthiness of a borrower.   Under the agreement, LGI will fund whole loans with a fixed interest rate set by the Peerform and made available on Peerform's loan portal.
Developed by several leading economists and finance professionals with backgrounds in online consumer lending, applied microeconomics, empirical finance and technology, the Loan Analyzer has the ability to offer loans to creditworthy individuals with a credit score as low as 600.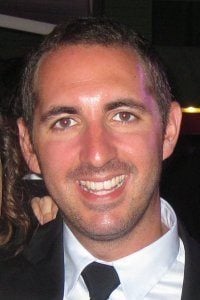 A 600 credit score requirement represents a significant departure from the higher minimums instituted by other leading peer-to-peer online lending platforms.
"We firmly believe that our proprietary system can identify creditworthy borrowers who have less-than perfect credit. The relationship with LGI further validates our vision and approach," said Peerform's CEO and Co-founder, Mikael Rapaport.
In commenting on this partnership, Matt O'Malley, President and Chief Operating Officer of LGI, stated,
"Peerform understands what our investors have known for many years; the union of empirical research and modern technology leads to an enhanced return on investment in this asset class. We are confident the Peerform team will consistently deliver quality investment opportunities to our investors for the foreseeable future."
One of the two loan products offered by Peerform, the whole loan lending program allows one investor to fund a loan in its entirety. A borrower receiving a loan funded through the whole loan platform will secure funds in an expedited time frame. Given the growing demand for this product, Peerform is actively working to attract sophisticated lenders in all 50 states and abroad.

Peerform's second product, the fractional loan program, is available to accredited investors in all 50 states under the newly instituted Regulation D, Rule 506(c) of the Securities Act of 1933. Under this new offering, Peerform is permitted to undertake General Solicitation activities when targeting prospective lenders who are accredited investors. Previously, the program was only offered under Regulation D, Rule 506(b).

Sponsored Links by DQ Promote