Coastal Shows is bringing industry experts and leaders together for the Crowdfund Global Expo (CFGE) Crowdfund Real Estate Summit and the co-located CFGE Crowdfund Entrepreneur Summit.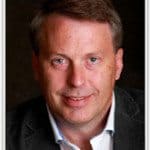 Two days of panels focused on real estate, finance, small business, women entrepreneurs and the oil and gas sector will explore new and exciting opportunities within the crowdfunding industry.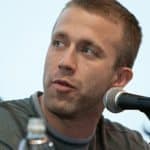 The conference, to be held at the Austin Hilton and will provide entrepreneurs and business owners with education from some of the country's leading crowdfunding experts on opportunities in the space, including Dr. Richard Swart of UC Berkeley, securities attorney Mark Roderick and author and startup advisor Tucker Max.
"Our highly curated and targeted programming allows the country's leading crowdfunding experts to talk about how they are growing in these spaces themselves," said Andrea Downs, CEO of Coastal Shows. "We've had some inspiring executives, advisors and business owners already agree to speak, and we're adding more every day."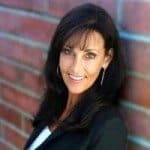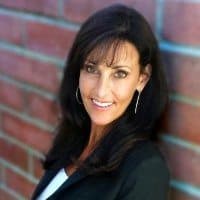 Confirmed speakers include:
Mark S. Roderick, Attorney, Flaster & Greenberg
Joseph Barizoni, CEO, Community Leader
DJ Paul, CSO, Gate Global Impact; Co-Chair, CIFRA
Dr. Richard Swart, Director of Research for Innovation in Entrepreneurial and Social Finance, Coleman Fung Institute for Engineering Leadership at UC Berkeley
Joseph Barizoni, CEO, Community Leader
Edwin Blue, CEO, IRA Services Trust Company
Tucker Max, Author; Co-founder, StoryArk
David Manshoory, CEO and Founder, AssetAvenue
Jillian Helman, Founder, Realty Mogul
Joel Block, CEO, Bullseye Capital
Brian Dally, Co-Founder and CEO, GROUNDFLOOR
Andrew Dix, Co-Founder, Crowdfund Insider
Cole Harmonson, CEO, Far West Capital
Jason Fritton, Co-Founder and President, Patch of Land
Rob Snow, Managing Partner, Carilion Capital
Richard Weintraub, Corporate and Securities Law Attorney, CommunityLeader
Patrick Hagen, Regional Business Development Manager, The Entrust Group
Michael McNair, Trust Officer, IRA Trust Services Company
David Weiland, CEO, Realized Holdings
Chip Werlein, President, Werlein & Harris
Scott Whaley, President, National Real Estate Investors Association
Richard Rodman, CEO, Crowdentials
Bryan Hancock, Acquisitions Director, Bullseye Capital
Trish Costello, Founder and CEO, Portfolia
Ross Ramon, President, USDM
Natalie Croutharmel, Director Global Technology and Innovation, Austin Chamber of Commerce
Jason Fritton, Founder and CEO, Patch of Land
Hall Martin, Director, Texas Entrepreneurs Network
Craig Casselberry, Founder and President, Quorum Public Affairs
Conley Giles, Founder, Vovation
Ada Pia, CMO, Patch of Land
Shari Wynne Ressler, Founder and CEO, Incubation Station
Josef Holm, Founder, Crowdfund.biz
Judy Robinette, Author, How to Be a Power Connector: The 5-50-150 Rule
Cynthia Nevels, Founder, Think.Crowd.Fund
Joy Schoffler, Principal, Leverage PR
Ryan W. Schneider, VP of Business Development, Self Directed IRA Services, Inc.
The event takes place on May 29th and 30th.

Sponsored Links by DQ Promote