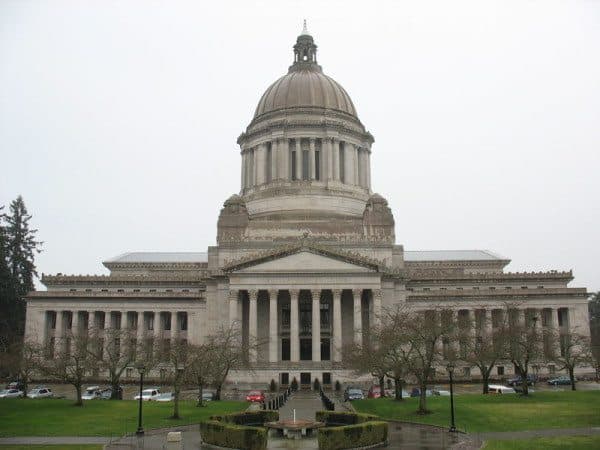 The state of Washington recently passed its own intrastate equity crowdfunding law.  Washington is following a growing number of states that have recognized the benefits to streamlining the capital formation process for small businesses and startups – something the JOBS Act was supposed to achieve over two years ago.
So what does the Washington State law allow?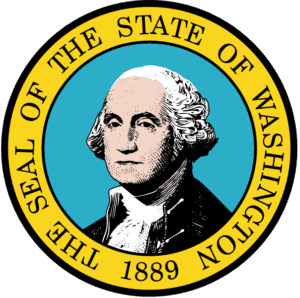 The Washington law, in my opinion, is a good one. The highlights of the legislation are below:
Companies can raise up to $1,000,000 during any 12-month period, from both accredited and non-accredited investors alike.
Before companies can proceed, they will have to file paperwork with the Washington State Department of Financial Institutions (the "DFI"), and the DFI will have to approve the offering.
Bad actors will be precluded from using the exemption.
Portals are optional.
Audited or reviewed financial statements will not required.
There are individual investor limitations.

For investors with less than $100,000 in net worth or annual income, the limitation is the greater of $2,000 or 5% of net worth or annual income.
For investors with greater than $100,000 in net worth or annual income, the limitation is 10% of income or net worth up to $100,000.

Investors will have to sign a certification in which they acknowledge that they might lose all of their money. Specifically, the certification has to say the following:
"I acknowledge that I am investing in a high-risk, speculative business venture, that I may lose all of my investment, and that I can afford the loss of my investment"
An escrow account is required.
Ongoing public disclosures are required as long as the securities are outstanding.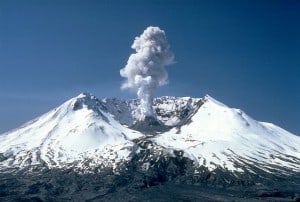 There are some problems with the law.
Does the law sound too good to be true? It might, but it does does have drawbacks.
First, no one can use the bill at all until the DFI issues regulations. There is a risk  that the regulators might impose, via regulations, extraneous requirements on issuers or portals, killing the exemption before it can really take off.
Second, even after the regulations are final, no one can use the bill until the DFI approves the offerings.
Third, an escrow process is required.
Fourth, disclosures to the public about executive compensation, a management discussion and analysis of the business have to be made on an ongoing basis.
The Federal Law Drawbacks
The federal law also imposes limitations on what states can do in putting these statutes together.
So, for example, under the Washington statute;
Only business entities organized or formed in Washington, and doing business in Washington can use the law.
Only Washington investors can invest.
Companies won't be able to "generally solicit" their offerings on the Internet for the whole world to see because that would be inconsistent with an intrastate exemption, according to the SEC.
Federal Law Limitations
The SEC recently issued guidance on the intrastate exemption on which state equity crowdfunding will rely. You can find that guidance at these three links:
Securities Act Rules
http://www.sec.gov/divisions/corpfin/guidance/securitiesactrules-interps.htm#141-03
http://www.sec.gov/divisions/corpfin/guidance/securitiesactrules-interps.htm#141-04
http://www.sec.gov/divisions/corpfin/guidance/securitiesactrules-interps.htm#141-05
SEC C&DI No. 141.03 stands for the proposition that while general solicitation is not prohibited by the intrastate exemption, intrastate offerings have to be made "in a manner consistent with the requirement that offers made in reliance on Section 3(a)(11) and Rule 147 be made only to persons resident within the state or territory of which the issuer is a resident."
SEC C&DI No. 141.04 answers the question whether the use of an Internet portal would use of necessarily entail making offers to persons outside the relevant state or territory. It answers that it would not:
"Use of the Internet would not be incompatible with a claim of exemption under Rule 147 if the portal implements adequate measures so that offers of securities are made only to persons resident in the relevant state or territory."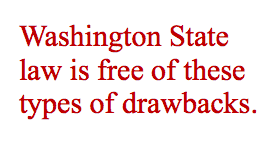 But key to this conclusion is the following:
"limiting access to information about specific investment opportunities to persons who confirm they are residents of the relevant state (for example, by providing a representation as to residence or in-state residence information, such as a zip code or residence address)."
C&DI No. 141.05 make it clear that the SEC's position is that use of the Internet through websites and social media "in a broad, indiscriminate manner…to convey information about specific investment opportunities would likely" not be compatable with the intrastate exemption.
Conclusion
Despite the drawbacks imposed by federal law, the Washington equity crowdfunding bill might be the best a state can do because:
It doesn't require the use of an intermediary; and
It doesn't burden issuers with costly requirements, such as audited financial statements.
Many people have written about the problems with the JOBS Act's equity crowdfunding provisions.  Those problems stem mostly from the costly requirements imposed on both issuers and intermediaries (whose use is required). Thus far, the Washington State law is free of these types of drawbacks. We will have to wait and see how the regulators do.
________________________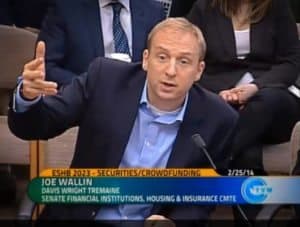 Joe Wallin is a startup and corporate transactions attorney in Seattle at the firm of Davis Wright and Tremaine. His practice falls into three broad categories: Startups & Emerging Companies, Angel & Venture Financings &Mergers & Acquisitions. He represents companies from inception to exit, and provides general counsel services along the way. He also represent investors in companies, as well as executives and founders.  Wallin has been a frequent commenter and advocate of equity crowdfunding in the State of Washington.