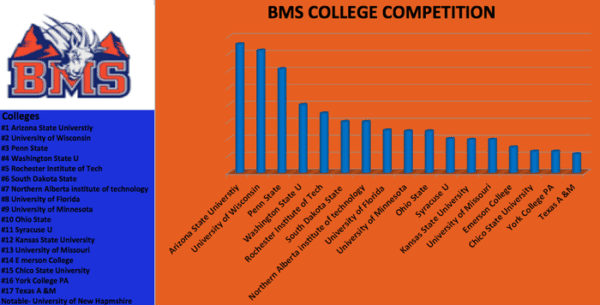 Perhaps boosted by the arrival of the weekend, funding for Blue Mountain State the Movie has picked up speed during the final days of the campaign.  With four days remaining in the fixed funding campaign on Kickstarter the $1.5 million target is now within reach having quickly raised over $100,000 during the past few days.  The project by Eric Falconer has smartly challenged universities across the country and around the world to assist in funding the film – a project that was denied by the studio that produced the television series on Spike.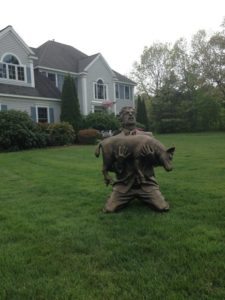 Until the past few days the University of Wisconsin was leading the funding charge trailed by all others but from behind Arizona State has now taken the lead during the final lap of the campaign.  Penn State and Washington State are in 3rd and 4th place today.
The crowdfunding campaign on Kickstarter will close on May 15th for the "epic, outrageous feature length comedy".
Today over 17,000 backers have committed more than $1.4 million to the project.
UPDATE: Well Blue Mountain State the Movie has kicked into over-drive as Sunday rolled around and the crowdfunding campaign quickly became fully funded. Over 19000 backers have now voted with their funds.  Eric Falconer will make his film and with three days remaining it is a question of how much more will the campaign grow.  Falconer has also revealed they will be announcing their director tomorrow and fans 'will not be disappointed'.
In an email backers Falconer states;
Friends,
WE'VE HIT OUR GOAL!!! Thanks to each one of you and your amazing contributions to this project, there WILL be a Blue Mountain State movie in the near future. I've been on the phone with the cast all morning and we all couldn't be more excited to get going on production.
Thank you, from the bottom of our hearts, for turning this dream into reality.
The question now is how big can we make this movie? The $1.5 million will cover the bare bones of our production: locations, crew, art direction, wardrobe, casting, etc… But I don't want to make a bare bones BMS movie. I want to make the big, crazy, epic BMS movie you all deserve. I want our parties to be bigger and better than ever. I want to bring back Monica, the girl with no arms. I want to blow stuff up, Michael Bay style. And to do that, we're going to need a bigger budget.
We have three days left to close out this campaign. Let's finish strong. Let's challenge ourselves to hit $2 miliion. For $2 million we can truly make the movie we all want to see.
If you haven't already, I'd like to ask each of you to email 21 people you know and tell them about our project. Send them the link and encourage them to join our BMS family by pledging today. It's been your passion, conviction, and generosity that has made reaching our goal possible. Now let's take it to the next level.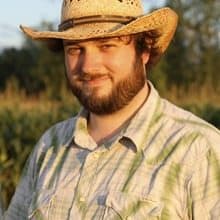 Thank you again for all your support. I'm toasting each and every one of you right now with a virtual mojito.

Eric Falconer

PS: We're going to be announcing our director tomorrow. You won't be disappointed. I can't wait to share the news with you all.

UPDATE 2: 

Blue Mountain State has announced the director for their forthcoming film will be Jay Chandrasekhar of Super Troopers, Beerfest  AND Dukes of Hazzard.  Yep.  A brief video was posted with Jay asking for funding before the campaign ends this Thursday.

UPDATE 3:

So down to the final stretch.  The campaign stands over $1.8 million with over 22,400 backers.  As far os the College competition goes (unofficial standings of course) – according to Eric Arizona State is still in the lead trailed by Penn State.  Wisconsin is not too far behind in 3rd place.  Ball State would need a miracle to even place at this point.

Have a crowdfunding offering you'd like to share? Submit an offering for consideration using our Submit a Tip form and we may share it on our site!

Sponsored Links by DQ Promote