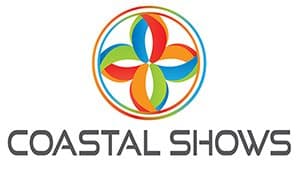 Crowdfund Global Expo (CFGE) kicks off a series of investment crowdfunding events over the coming weeks with a first stop in Austin, Texas where the hot topic of Real Estate will be addressed. The in depth event will provide a venue for many industry leaders presenting their perspectives on the fast moving, global shift in real estate investing.  In many respects real estate is leading the way as capital formation shifts online.  Real estate, a tangible asset that has always been a popular investment vehicle, is leading the crowdfunding charge.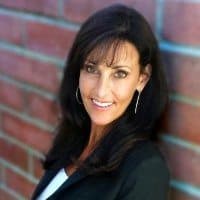 Organized by Coastal Shows, CEO and founder Andrea Downs commented on the forthcoming events set to take place later this week;
"Real estate is an industry that is really begin to benefit from the JOBS Act that went into effect last September. By January 2014, crowdfunded initiatives had earned $80.2 million in capital commitments. By March, there was a 67.8% increase with $134.6 million raised. Of the total $214.8 million raised to date, the real estate sector has raised more capital than any other industry with $22.51 million in capital commitments in just the first six months since this new law was enacted. The event we will also be hosting the in Austin, TX,  will have top expert panelists like Adam Chapnick, Richard Weintraub, Jason Fritton, Brian Dally and many more."
The Austin event will be joined by a Crowdfund Entrepreneurs Summit – organized by Coastal as well.  The event will feature both emerging and established entrepreneurs mixing with potential investors, incubators alongside portal operators.  The entire ecosystem of raising capital is changing for the better and the CFGE Entrepreneur Summit is an opportunity to learn more.


"We are proud to have the dream team for entrepreneurs in Presenting….the above at the Crowdfund Entrepreneurs Summit, May 30 at the Austin Hilton – this along with industry leaders at the Crowdfund Real Estate Summit also in Austin make this a Must attend event", Says Kristen Pocock, Coastalshows Event Director for the Entrepreneurs Conference.
The Crowdfund Global Expo's upcoming Innovation in Finance Summit in New York City is designed to educate institutional and high-net-worth investors as well as other financial professionals on the opportunities and challenges presented by the most substantial changes in securities legislation in more than 80 years.
"Since the bipartisan JOBS Act passed, investment-based crowdfunding has gained substantial momentum, especially with the SEC allowing for general solicitation of private securities last fall. It's not just startups who are benefiting from investment crowdfunding and new securities changes, however; hedge funds, real estate and the private debt markets are heavily impacted as well," says Andrea.
Sponsored Links by DQ Promote