EarlyIQ, Inc. announced on Monday morning a new feature targeted at simplifying compliance with Bad Actor provisions under U.S. Securities and Exchange Commission (SEC) Regulation D, Rule 506 (d). Under the rule, certain disqualifying events must be monitored and disclosed in order to offer securities in compliance with the safe harbor for Regulation D, Rules 506 (b) and 506 (c).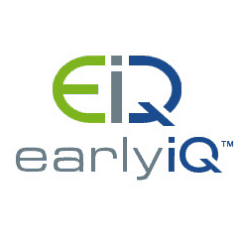 The report, customized to each issuer and delivered via the EarlyIQ hosted platform, streamlines the process for all constituents involved in promoting, executing, and issuing securities under the Regulation.
The new report, used by online funding platforms, broker/dealers, other private investment intermediaries, as well as angel groups and other accredited investors helps ensure compliance with Regulation D, Rule 506(d). The Regulation requires that issuers of all private securities sold under Rule 506 disclose covered events or disqualify certain principles involved with a company seeking funding under the safe harbor.
The scope of the requirement spans across multiple data sources where information is provided in an unstructured, ad hoc format. The process can be confusing and cumbersome. The EarlyIQ report streamlines this aspect of the diligence process for industry constituents.
Co-founder and CEO of EarlyIQ Steve Yin stated, "There's a fair amount of confusion in the industry about the new 'Bad Actor' disclosure and disqualification requirements – when is it required, who is responsible, and how to comply with the Reg. In fact, many people talk with don't realize they are directly impacted by the new Regs. Our goal with this new offering is to simplify the compliance process for issuers, broker/dealers, angel groups, and other private investors."
The Rule 506 Report goes well beyond streamlined compliance. In addition to screening for disqualification and disclosure events, the report contains:
Business entity verification
Positive online identity verification of all applicants
National criminal records search
Patriot Act records search through the OFAC database
Other regulatory infractions search
According to Mr. Yin, "Rule 506(d) creates a tight definition for disqualification and disclosure. Our customers have asked for greater coverage than simply researching the basics for compliance. Many people are surprised to learn that the majority of felony convictions do not fall under Rule 506(d), yet they still want visibility into all these events. That's where our report really shines."

Originally mandated as part of the Dodd-Frank Act, the Bad Actor provisions within Regulation D, 506(d) require research and disclosure across several areas of criminal and regulatory infractions ranging from certain felony criminal convictions, to SEC sanctions, to infractions associated with misuse of the US Postal Service.

Due to the broad scope and disjointed nature of the various disqualifying and disclosing events, collection of the information and compliance with the regulation is a cumbersome, manual process.

Sponsored Links by DQ Promote