It may be well known and successful in the U.S., but it seems Kickstarter is off to a slow start in at least one country where it has launched. As previously reported by Crowdfund Insider, the crowdfunding giant announced earlier this year the launch of its Netherlands platform. The US based company has steadily expanded their global reach having already announced their official presence in multiple countries.  Their first push outside the US was into the United Kingdom in 2012.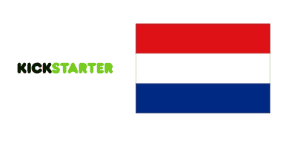 The Kickstarter platform in the Netherlands operates very similar to the US facing site.
According to a report by broadcaster Nos on Monday, from their  point of  view its off to a pretty bumpy start. According to Dutch News, only 10 of the 70 projects added to the site since the launch have generated the funding they asked for.
Crowdfunding expert Gijsbert Koren stated, "I expected more projects to be successful. This is a sign that Kickstarter is not the ideal platform for everyone. You cannot make payments using [Dutch banking system] iDeal and the website is in English, not Dutch. Some projects might be better off elsewhere."

Mr. Koren also stated, "Maybe the slow start [is] also because some had too much faith in Kickstarter. Project owners thought perhaps this is sufficient to Kickstarter to get [projects off the ground]."
Although there's been some struggle on the website, Nos noted there has been some successful Dutch project on the site, including bacon-flavored sprinkles for bread and wooden handbags.

Sponsored Links by DQ Promote