South East Asia's first real estate crowdfunding site CoAssets has announced another successful real estate crowdfunding deal. Polaris Pte Ltd, a Singapore based opportunity listed on CoAssets, will be making an early redemption in July 2014 and paying crowdfunders the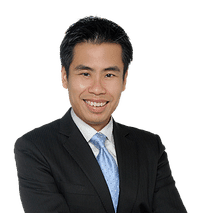 principal as well as proceeds from the opportunity.
"While we are starting to see interests in this area, there is still some way to go before real estate crowdfunding gains mainstream acceptance. Hence, we are continuously trying to demonstrate how crowdfunding can add value to the various stakeholders through such successful deals. Polaris listed the opportunity in July 2013 with a projected time horizon of three years. Although full repayment is due in July 2016, we are happy to share that they will be making full repayment to the funders after just one year," said Mr Getty Goh, Chief Executive Officer of CoAssets.

"Apart from the early redemption, this opportunity is unique in several aspects. First is the 'co- ownership' arrangement where unrelated users came together with the opportunity provider to fund the purchase of a single unit. Second is the amount that the opportunity provider was trying to raise – less than S$100,000. Third, as the property was based overseas, the opportunity provider used a local asset as collateral to safeguard funders' interest. As a platform, we do not get involved in the deal. Everything is privately discussed between the stakeholders and secured by contractual agreements. However, this validates that real estate crowdfunding can work and it shows us that there is demand for such services," he added.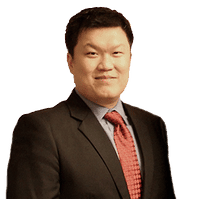 This was one of the pilot real estate crowdfunding projects administered by CoAssets and the total amount raised was S$80,000 with individual contributions ranging from as little as S$4,000 to more than S$20,000.
"In reality, we have more than S$20 million worth of assets in Singapore and we could have easily secured a credit facility with one of the banks to buy the overseas property. Nonetheless, we were intrigued by the whole crowdfunding idea and decided to give CoAssets a try. While we will still go to banks for our major financing needs, we found that crowdfunding offers a less bureaucratic route to fund smaller amounts. More importantly, crowdfunding gives us the opportunity to meet like-minded individuals and the network is something we can tap on if we decide to undertake larger projects in future," commented Mdm Ee Ni Goh, Director of Polaris Pte Ltd.

"In today's digital age, the world is starting to be more interconnected. As a result, many of the brick and mortar businesses have started to move online. eBay and PayPal are some examples of companies that have brought traditional businesses into the digital space. Similarly, aggregating people to fund assets offline is nothing new. However, what we are trying to do is to come up with a reliable system to do such aggregation online," said Dr Seh Huan Kiat, Chief Technical Officer of CoAssets.

"While we may appear to adopt a laissez faire approach to matching opportunity providers and funders, we are currently working hard to put consumer safeguards in place. We are continuously looking at how to minimise users' risks through robust legal and financial protections. All these are presently work in progress and details of what such safeguards are will be announced in due course. However, if the response for EPIC 2014 is anything to go by, we believe many people are excited at the potential crowdfunding holds. Hence, when the various user protections are eventually in place, we foresee that response towards CoAssets and real estate crowdfunding will be even greater," Dr Seh added.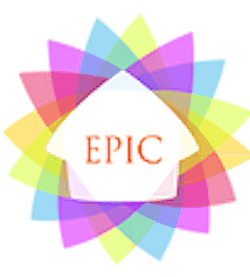 The EPIC (Expo for Property Investing and Crowdfunding) conference has been organised by CoAssets to promote the real estate crowdfunding initiative. The event will be held on 18 and 19 July 2014 in Singapore.

CoAssets was launched in Singapore in July 2013, it currently has more than 2,700 registered users. In terms of deals, since February 2013, the total value of deals listed on CoAssets is more than S$30million (US$25million) and the amount successfully funded currently stands at more than S$7million (US$5.6million).

Have a crowdfunding offering you'd like to share? Submit an offering for consideration using our Submit a Tip form and we may share it on our site!

Sponsored Links by DQ Promote